Theme Park Bits: 'Frozen' Possible For Epcot, 'Despicable Me,' Jungle Cruise, 'Jurassic Park'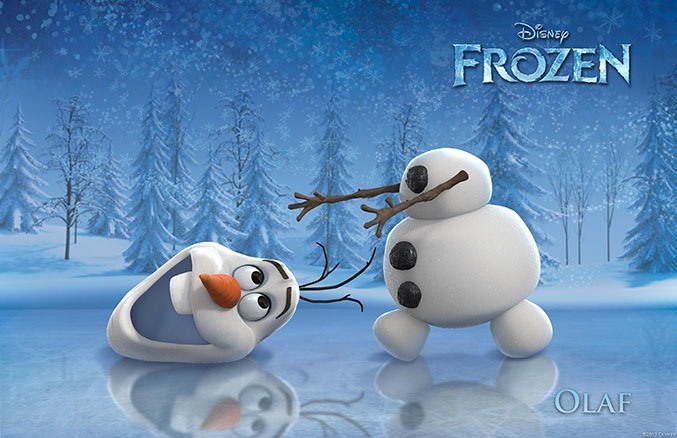 One of Disney's biggest hits in recent memory might be getting a ride sooner than later. Read about that and everything below in this edition of Theme Park Bits.
Disney might open a Frozen attraction at Norway in Epcot Center.
The Despicable Me attraction in Hollywood gets a release date.
Disneyland Paris competitor Futuroscope just got a fresh investment.
California Adventure has a Three Kings Day Celebration.
See the difference between Jurassic Park T-Rexes in Florida and California.
The Jungle Cruise at Disneyland Tokyo gets an upgrade.
Listen to audio of an old-school Disney Imagineer dishing secrets.
Speaking on the the Disney Dish Podcast (via Moviefone) Disney historian Jim Hill suggested the company is embracing the fact Frozen is a huge hit and wants to make it a ride sooner rather than later. Hill thinks it might take over the Maelstrom inside the Norway pavilion of Epcot Center. Read more at the links.
Inside Universal found a piece of information suggesting the new Despicable Me ride at Universal Studios Hollywood will open April 10, 2014. It's called Minion Mayhem and is a copy of the same ride in Orlando.
The Futuroscope, a theme park located outside Paris, is one of the primary competitors for Disneyland Paris. That rivalry will continue, as Futuroscope just got a new investment of almost $50 million to upgrade all aspects of the park, including the addition of a huge IMAX 3D presence. Read further details at Disney and More.
No, it has nothing to do with the David O. Russell film (wouldn't that rule, though?) but Disney's California Adventure will have a Three Kings Day celebration, based on a popular Latin American event, through January 6.
Here's a fun video showing the differences between the T-Rex attack at the end of the Jurassic Park rides in Universal Studios Orlando vs. the one in Hollywood. Thanks to Inside Universal.
The Jungle Cruise is one of the most fun rides at any Disney park, simply because the company has embraced how outdated it is and uses it to entertain guests with funny jokes (and not-so-funny ones, which actually makes them funnier). It seems that might be changing in Tokyo, though. Their Jungle Cruise is getting a $16 million upgrade, according to Disney and More.
Finally, Boing Boing posted audio from the memoirs of Disney Imagineer Rolly Crump, who dishes about the history of Disneyland, warts and all. Listen at that link.