WTF: Does Robert Downey Jr. Want Mel Gibson In 'Avengers: Age Of Ultron?'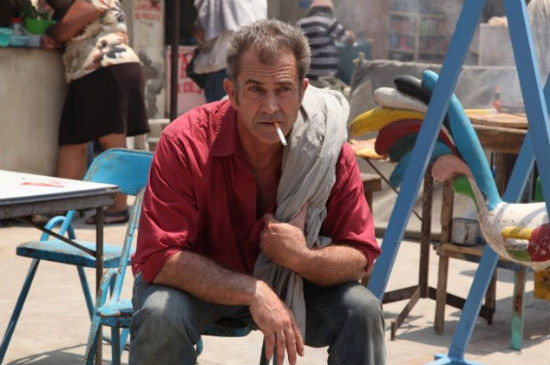 In the past twenty years, Robert Downey Jr. and Mel Gibson have all but switched places. Back then Gibson was one of the biggest stars in the world and Downey Jr. was known for being a partying troublemaker. Fast forward to now, and thanks to Marvel, Downey is one of the biggest box office stars on the planet while Gibson is persona non grata thanks to his anti-Semitic rants and other bouts of anger. The two actors both know the highs and lows of fame, and it seems the currently popular one is hoping to help a brother out.
Radar Online is reporting Downey wants to share his superhero success with his friend and is pushing for Gibson, as well as Jodie Foster, to appear in the upcoming Avengers: Age of Ultron or Avengers 3.
Radar Online reports the following quotes from an unnamed source:
Robert is raising eyebrows with his efforts on behalf of his longtime best pals Jodie Foster and Mel Gibson. He wants to bring Mel and Jodie into the Marvel universe, preferably in one of the Avengers films. It's been a longtime dream of Robert's to help Mel and Jodie reach similar big box office heights like the ones he's achieved in recent years.
However, the source then says the efforts might be a long shot:
Marvel is run by one of the richest and most prominent Israeli businessmen in Hollywood, and you can be sure even if Robert got down on his knees and begged, there's no place for Mel in the Marvel films.
It's unclear which of Marvel's executives that last statement refers to. In another era it might have been Avi Arad, who founded Marvel Studios, but Arad is no longer in a controlling position at Marvel. There's also Isaac Perlmutter, the current and more reclusive CEO of Marvel.
Another interesting sliver from this source's quote is, in addition to the second and third Avengers movies, Downey Jr.'s current Marvel deal also allows him to "consult on future parts of the Iron Man franchise." We hadn't heard anything about an Iron Man 4 yet, though we all know it's coming eventually.
Anyway, lots of wrinkles here, none of which are confirmable. I guess I can imagine Gibson in a smaller role, ala Robert Redford in Captain America: The Winter Soldier, but until Gibson has a public mea culpa, I doubt the Disney-owned company would touch him. Foster on the other hand simply doesn't seem like a problem. I think, if Jodie Foster wanted a role, she wouldn't have a problem getting it. It simply seems like she's just dialed back in recent years.
What we do know is Downey Jr. has Marvel wrapped around his finger and if this is something he actually wants, he's had no problem using leverage in the past. Whether or not this is an actual request, and what that leverage is since signing a new deal, are the bigger questions.
What are your thoughts on this rumor?