'A Most Wanted Man' International Trailer: Anton Corbijn Adapts John Le Carre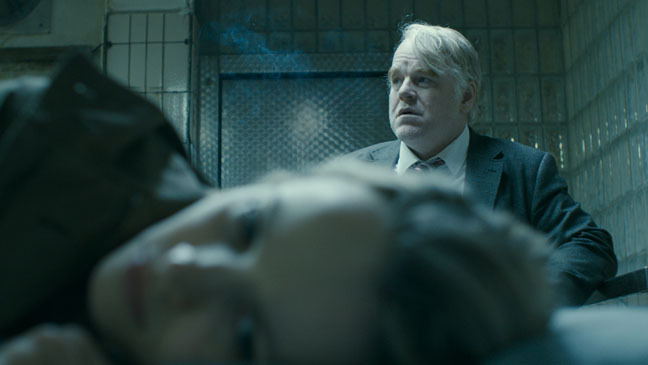 Anton Corbijn's third film A Most Wanted Man has been some time coming. Shot in the fall of 2012, the film was originally scheduled to hit the UK (at least) in 2013, but will now premiere at Sundance later this month and then get a US release from Lionsgate. We're still waiting for the domestic trailer, but for now we've got a Spanish version.
The film is based on a novel by John le Carre (Tinker Tailor Soldier Spy) and stars Philip Seymour Hoffman, Rachel McAdams, Robin Wright, and Willem Dafoe. It's about a Chechen-Russian immigrant, nearly penniless, who travels to Hamburg to claim an inheritance from his late father. But the source of his pop's money is a little shady, and the US and German governments are watching. Hoffman plays a German security official who harbors serious suspicions about the situation.
Check out the new trailer, which is quite similar to the sales trailer leaked last year, below.
Update: The trailers have been removed from YouTube; here's an official clip instead.
Sundance describes the film as follows:
Anton Corbijn's adaptation of John Le Carre's psychological novel follows German spy Gunther Bachmann as he tracks down Issa, a suspicious Chechen-Russian immigrant on the run in Hamburg. Pressured by his German and American colleagues to capture and interrogate his suspect as a Muslim terrorist, Bachmann instead asks for more time to carefully track Issa's movements and his relationship with his German immigration lawyer, Annabel Richter. Using his secret contacts and keen skill, Bachmann uncovers a connection between a world-renowned Muslim philanthropist and a terrorist group and devises a plan to use Issa and Annabel in a brilliant ploy to expose the scheme.
In a post-9/11 world, the fear of terrorism grips the globe. Corbijn's captivating storytelling depicts the underbelly of the often-corrupt business of eliminating terrorists. Philip Seymour Hoffman's portrayal of Bachmann is breathtaking as his complicated character strives to maintain his integrity in a grossly depraved industry awash with furtive motives.