Mondo Does Two 'Clash Of The Titans' Posters, Reveals Mondo Con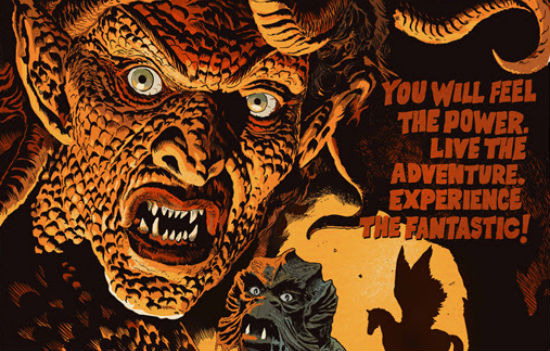 Though two recent remakes have tarnished the original's reputation a tad, the 1981 Clash of the Titans remains a cult classic. Featuring Ray Harryhausen's final visual effects, the film follows a hero named Perseus on an epic quest pitting him against Gods and monsters. It's total Eighties cheese, but that lends itself perfectly to artist interpretation. Which is where Mondo comes in, as the outfit has chosen the film for two posters to kick off its 2014 offerings. They also just announced a mysterious event called Mondo Con that'll take place in Austin, TX September 20-21, smack dab in the middle of Fantastic Fest.
See the posters and read more below.
Here are Mondo's two posters for Clash of the Titans: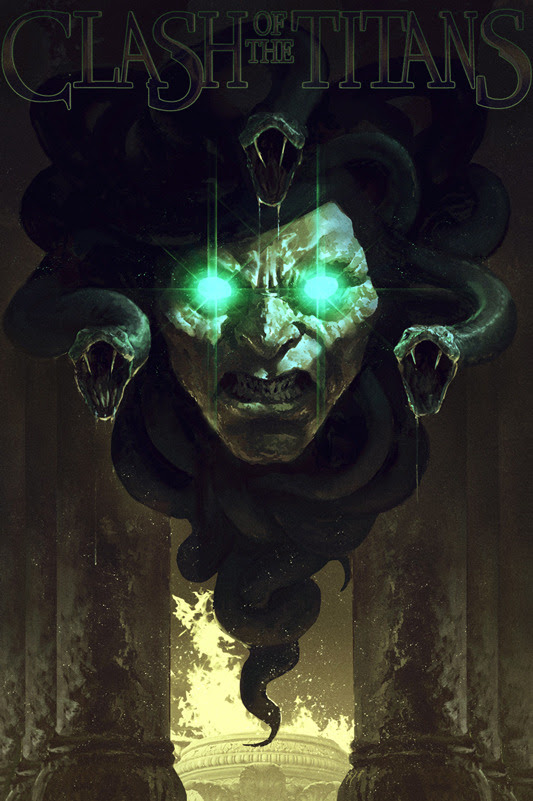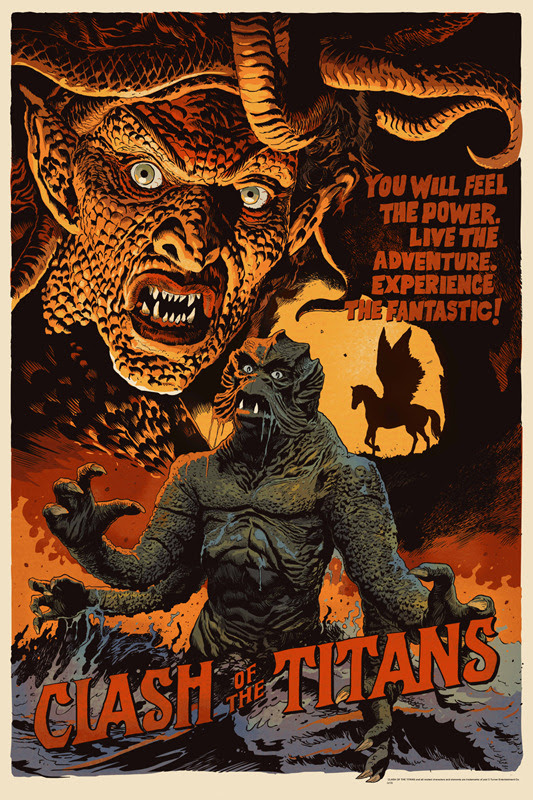 The one on the left is by Francesco Francavilla. It's 24"x36" screen print in an edition of 275. It'll cost $55. On the right is Dave Rapoza's work, a 17"x26" screen print in an edition of 200. It's $45.
Both posters go on sale Friday January 3 at a random time. Follow @MondoNews for the info.
And if you were following @MondoNews, you probably saw this on New Year's Day.
— Mondo (@MondoNews) January 1, 2014
Head to that URL and you'll see:

So what is Mondo Con? We don't know yet. Some blending of Comic-Con with Mondo, one would imagine. Which means screenings, signings, trading, exhibits and posters. Lots of posters. We'll let you know when we know more.