Watch Director's Roundtable With Spike Jonze, Steve McQueen, Nicole Holofcener And More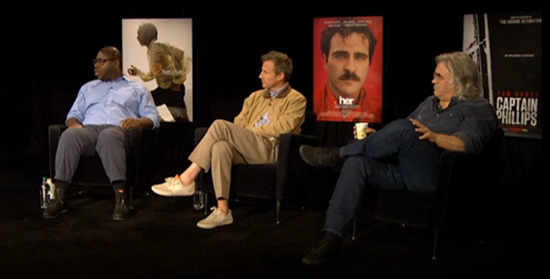 We've spoken often of how the best thing about awards season is that filmmakers are given the chance to talk at length about their films, and not merely on their own, but with each other. THR had a long set of video roundtables late last year featuring many people responsible for some of 2013's best films, and now the LA Times site The Envelope is getting in on the action.
The director's roundtable from the outlet features   Spike Jonze (Her), Steve McQueen (12 Years a Slave), John Lee Hancock (Saving Mr. Banks), J.C. Chandor (All Is Lost), Nicole Holofcener (Enough Said) and Paul Greengrass (Captain Phillips), with the crew of directors talking about their early inspirations, reacting to criticism, luck, failure, casting, and far more.