Ring In The New Year With Two New Promos For 'Muppets Most Wanted'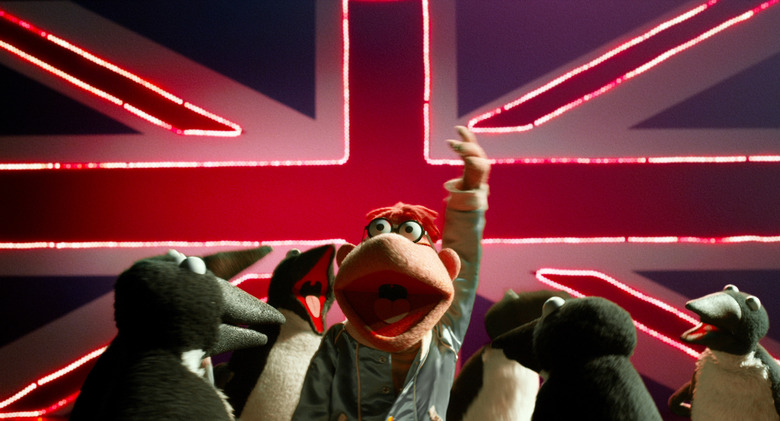 Here's one New Year's resolution that Hollywood should have no trouble keeping: More Muppets movies, please. As the special New Year's promo reminds you, 2013 had no Muppets films whatsoever, whereas 2014 already has Muppets Most Wanted lined up for spring.
After the jump, check out two holiday-centric spots, plus a new high-res still featuring Kermit, Miss Piggy, Walter, Scooter, Floyd, and Gonzo.
Now that you're all fired up, here's the celebratory New Year's spot from Disney. Is it just me, or does the green frog at the end not quite sound like the Kermit we know and love? Could it be his devious doppelganger Constantine?
The new photo shows several of the Muppets hanging out together in an unidentified city. All the Muppets look cute, but as usual, Miss Piggy has the chic-est outfit of the group. Love that brooch.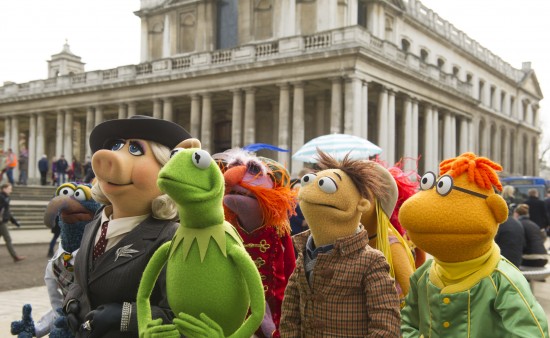 The image and videos focus mainly on the Muppets themselves, but as with the last movie Muppets Most Wanted has a fantastic human cast lined up as well. Ricky Gervais, Tina Fey, and Ty Burrell are among the main non-felt characters, and we can look forward to tons of cameos from Tom Hiddleston, Ray Liotta, Christoph Waltz, and more.
Disney's "Muppets Most Wanted" takes the entire Muppets gang on a global tour, selling out grand theaters in some of Europe's most exciting destinations, including Berlin, Madrid and London. But mayhem follows the Muppets overseas, as they find themselves unwittingly entangled in an international crime caper headed by Constantine—the World's Number One Criminal and a dead ringer for Kermit—and his dastardly sidekick Dominic, aka Number Two, portrayed by Ricky Gervais. The film stars Tina Fey as Nadya, a feisty prison guard, and Ty Burrell as Interpol agent Jean Pierre Napoleon.
Muppets Most Wanted opens March 21, 2014. James Bobin returns to direct, and Oscar winner/Conchord Bret McKenzie once again supplies the music.