First Look: Neil Patrick Harris, Seth MacFarlane And Amanda Seyfried In 'A Million Ways To Die In The West'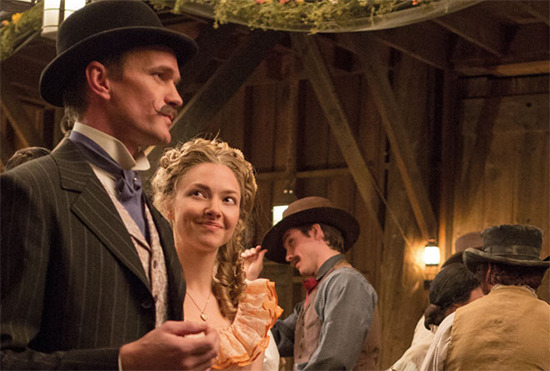 Family Guy creator Seth MacFarlane follows up his comedy Ted with a comedy western called A Million Ways to Die in the West, and the first image from the new film is online. While MacFarlane "starred" as Ted in his directorial debut, there he had a CG creation between him and the audience; for this film, the writer/director is taking one of the lead roles with no CG costume. He stars opposite Charlize Theron, Neil Patrick Harris, and Amanda Seyfried in a story about a farmer who loses his girlfriend after backing out of a gunfight, then falls in with a mysterious woman who, unfortunately, has a notorious outlaw boyfriend.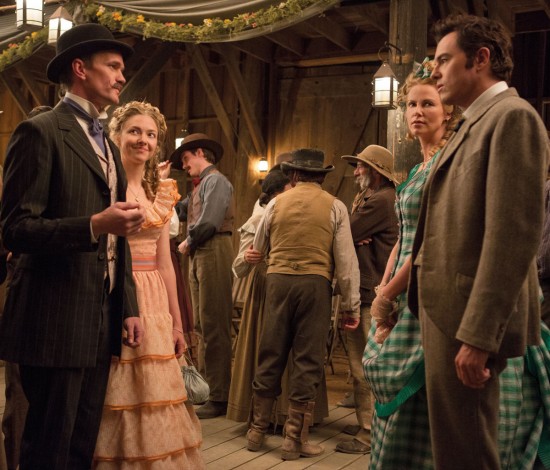 A Million Ways to Die in the West, also starring stars Liam Neeson, Sarah Silverman, and Giovanni Ribisi, opens May 30th.
After a cowardly sheep farmer backs out of a gunfight, his fickle girlfriend leaves him for another man.  When a mysterious and beautiful woman rides into town, she helps him find his courage and they begin to fall in love.  But when her husband, a notorious outlaw, arrives seeking revenge, the farmer must put his newfound courage to the test.