Netflix Testing $6.99/Month And $9.99/Month Streaming Plans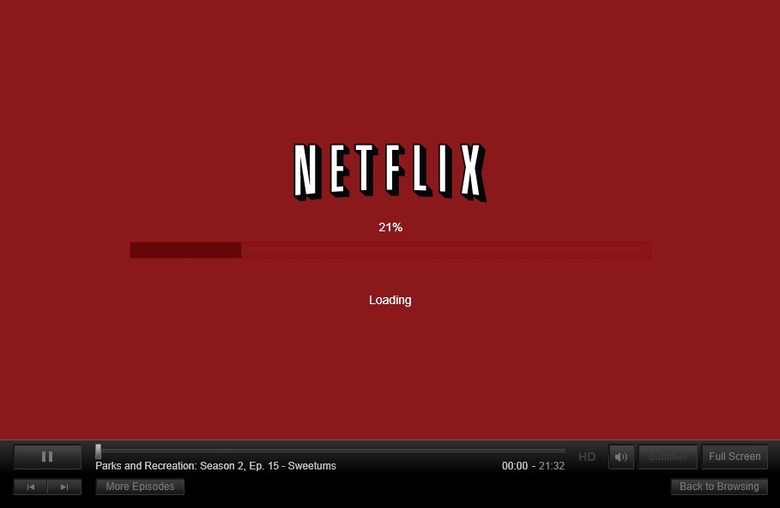 At $7.99/month, Netflix's basic streaming package isn't a bank-breaker for most folks. But if you really want to cut your entertainment expenditures to the bone, you may be in luck. The service is now testing a standard-def $6.99/month option for certain users.
If, on the other hand, you'd like to do more with your subscription and don't mind paying a little extra for it, the company is also trying out a $9.99/month package that'll let users stream to more devices simultaneously. Hit the jump to get the details on these potential new options.
According to Adweek and Variety, the new $6.99/month subscription would offer just a single stream at a time, in standard definition, whereas the $9.99/month one would provide up to three HD streams.
However, the latter two packages are only available to select customers right now. Not everyone will get the opportunity to try them out, and in fact, says Netflix chief communications officer Jonathan Friedland, they"may not be something we ever offer generally." He explained, "We are always testing new things."
As for those regular $7.99/month users, you may want to enjoy that very reasonable price while you still can. While Netflix has not announced any immediate plans for a price hike, rising content costs may soon force them to find a way to bring in more revenue.
Longtime subscribers may recall that Netflix's last major change to its pricing model was not so well received. The company's 2011 decision to split the streaming and DVD/Blu-ray plans effectively raised prices by about 60% for those who wanted to continue getting both.
However, analysts recently found that a more modest increase of about $1 would be unlikely to jeopardize the company's existing customer base. The question isn't really if Netflix will ever start charging more, but when and by how much.
Do either the $6.99/month or $9.99/month options appeal to you?