'The Hobbit', 'Django Unchained', 'Gangster Squad' Among Most Pirated Movies In 2013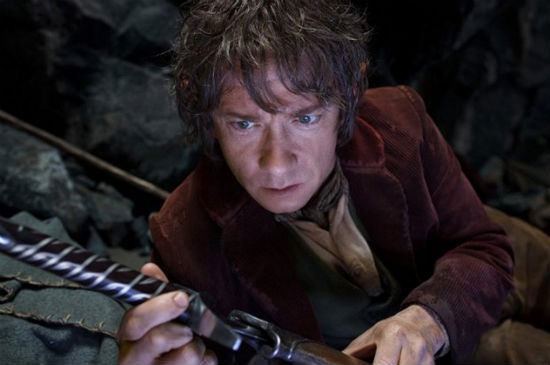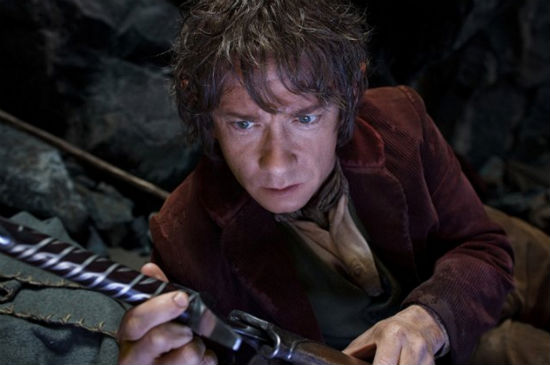 For illegal downloaders, the biggest film of 2013 wasn't a 2013 film at all, but a big-budget fantasy epic from late 2012. The Hobbit: An Unexpected Journey topped the list of the most pirated movies of the past twelve months, beating out the likes of Django Unchained, Fast & Furious 6, and Iron Man 3.
The massively budgeted, insanely popular Hobbit is a far less surprising "winner" than last year's champion, the found-footage party comedy Project X. However, that doesn't mean there weren't a few unusual results among the top 10 — like Gangster Squad, the little-seen, little-talked-about crime drama from January. Hit the jump to check out the list.
1. The Hobbit: An Unexpected Journey
2. Django Unchained
3. Fast & Furious 6
4. Iron Man 3
5. Silver Linings Playbook
6. Star Trek Into Darkness
7. Gangster Squad
8. Now You See Me
9. The Hangover Part III
10. World War Z
For the most part, pirates seem to have the same taste in movies as paying moviegoers do. Nearly all of the films were considered box office hits. Even more modest earners like Silver Linings Playbook ($236.4M worldwide) and Now You See Me ($351.7M) are smashes when their relatively small budgets are taken into account.
They also seem to gravitate toward well reviewed films. Seven of the top 10 most pirated pictures earned "Fresh" Rotten Tomatoes ratings, with Now You See Me (50%) and The Hangover Part III (19%) among the exceptions.
All of which makes the inclusion of Gangster Squad rather surprising. The Ruben Flesicher-directed noir earned $105.2 million globally, and got an uninspiring RT score of 32%. Still, it did earn a B+ Cinemascore. Perhaps good word-of-mouth inspired movie fans to see the film, while bad critical buzz discouraged them from actually paying for it.
Funnily, all the powers of Middle-earth proved no match for the sweaty appeal of drunk, bratty teenagers, at least for Internet pirates. The Hobbit: An Unexpected Journey was downloaded an estimated 8.4 million times in 2013, whereas Project X was downloaded 8.7 million times in 2012.