'Bolt' Helmer Chris Williams To Co-Direct Marvel/Disney Animation 'Big Hero 6'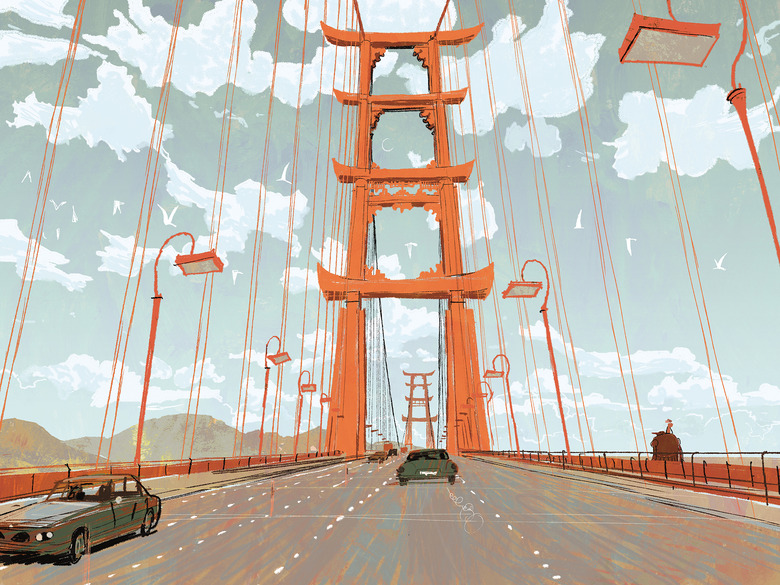 Don Hall (Winnie the Pooh) has been working on Disney's animated Marvel adaptation Big Hero 6 since mid-2012 or so, but as 2013 draws to a close he's calling in some additional help. Chris Williams (Bolt) has just boarded the film as to co-direct alongside Hall.
Meanwhile, there are some changes on the producing side as well. Roy Conli (Tangled) has just signed on, as Kristina Reed (Kung Fu Panda) has apparently dropped out. Hit the jump for more details.
Hall is also an established member of the Disney stable. His resume includes Winnie the Pooh, which he co-directed with Stephen J. Anderson, and the screenplay for Meet the Robinsons. He also provided story material for Tarzan, The Emperor's New Groove, and Brother Bear.
The trade doesn't mention why or when Reed exited. As of this summer's D23 Expo, she was still on board as a producer. Conli has produced Tangled and Treasure Planet for Disney.
Ever since Disney purchased Marvel in 2009, fans of both companies have expected an animated collaboration of some sort. Big Hero 6, which is based on a somewhat obscure Marvel Comics property, marks the first project of that kind.
The 3D, CG-animated feature follows a young robotics genius named Hiro Hamada. When a supervillain steals one of his powerful inventions, Hiro fights back by putting together a superhero team consisting of his robot Baymax, bike messenger Go Go, sushi chef Wasabi No Ginger, barista Honey Lemon, and comic book fanboy Fred.
The first sizzle reel was well received when it premiered at D23 — enough so that Germain was inspired to put Big Hero 6 on his "most anticipated" list for 2014. Unfortunately, he and the rest of us will be waiting a while to see it. Big Hero 6 doesn't open until November 7, 2014.