Superhero Bits: Avengers Age Of Ultron, X-Men: Days Of Future Past, Captain America: The Winter Soldier, Amazing Spider-Man 2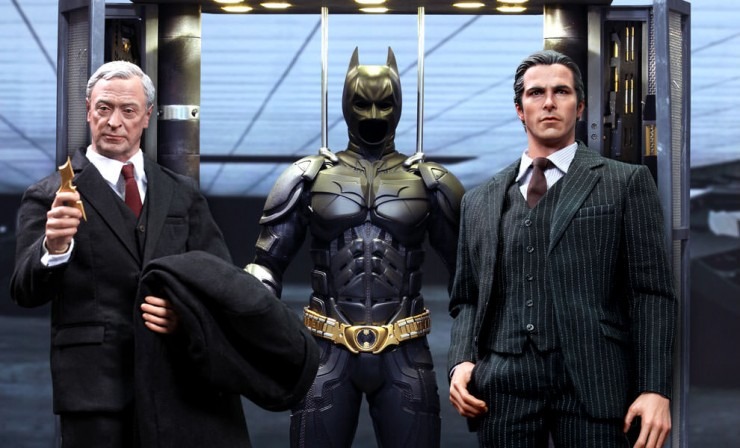 Want to see a new photo from X-Men: Days of Future Past? Has a composer been selected for Avengers: Age of Ultron? How can you read the Avengers sequel's original comic story (or the one the title comes from, at least) for cheap right now? What did Marc Webb say in Times Square about The Amazing Spider-Man 2? Did the Internet miss three easter eggs in Man of Steel? Why can't you find your favorite Marvel Comics in some stores? Read about all this and more in the final 2013 edition of Superhero Bits.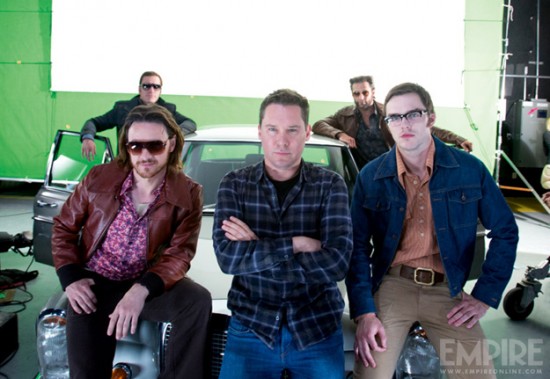 Empire Magazine (via SHH) ran this new photo from the set of X-Men: Days of Future Past.
For about the 50th time, The Amazing Spider-Man 2 Daily Bugle Tumblr has alluded to other villains, this time Shocker and Sin-Eater. The site feels like viral trolling now, instead of marketing, and you'll only see links here now if it's something exceedingly cool. However, please follow yourself at the above link.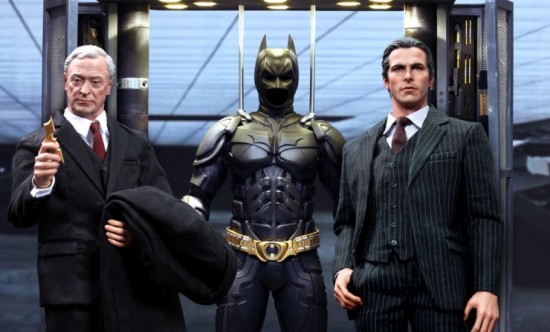 Alfred, Bruce, the Batsuit, all by Hot Toys. Wow. Read more at Sideshow.
Brian Tyler may have just signed on to score Avengers: Age of Ultron.
ABC News talked to Marc Webb about The Amazing Spider-Man 2 and the upcoming New Year's Eve appearance. Thanks to CBM for the heads up.
95% sure I've run this before, but The Hollywood Reporter ran a post about a series of videos showing Superman fighting the Hulk.
This Arrow stunt video shows the hero fighting with Black Canary, via CBM.
Bleeding Cool listed their top 10 graphic novels of 2013.
Due to the amount of graphics and images included in Superhero Bits, we have to split this post over TWO pages. Click the link above to continue to the second page of Superhero Bits.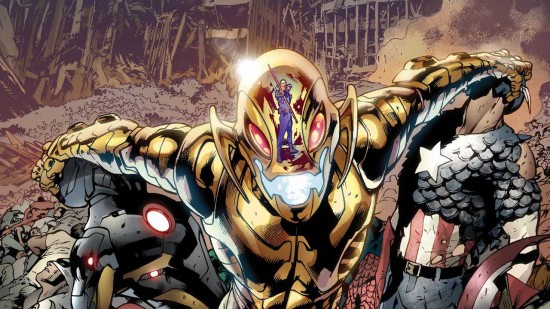 Until January 2, Marvel is offering the digital comic versions of Age of Ultron for $0.99 each. Click here.
Comic Book Movie found three new Smallville easter eggs in Man of Steel.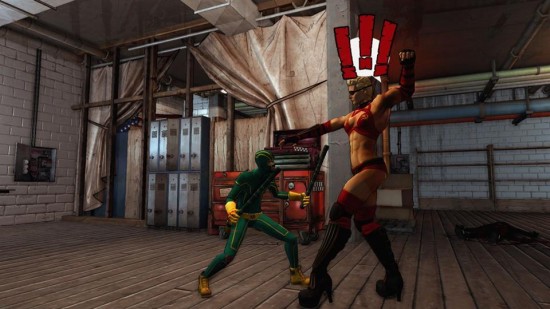 Apparently, there's still a Kick-Ass 2 video game on the way and that's a new still from it above. Read more here.
The latest laughable Batman vs. Superman rumor is Denzel Washington is playing Green Lantern. That's fun but obviously totally off the wall.
This has been out a while, but I don't remember seeing it before. Very cool Lego Captain America video. Thanks to LikeCool for the heads up.
Marvel is removing some comics from some larger retailers like Barnes and Noble. They may remove them from newsstands too.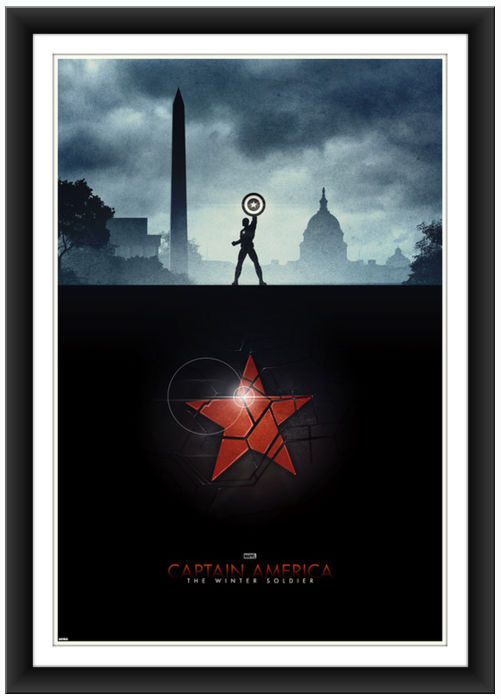 Blurppy is doing a "Poster Posse" on Captain America: The Winter Soldier and released this sneak peak by Matt Ferguson.
Marvel might have a new Thanos project in the comic world come 2014.
And that, superhero fans, is the final Superhero Bits of 2013. We'll be back later this week once I return home to Los Angeles. Have a happy, healthy and super New Year.