New Shot Of Andy Serkis Making 'Dawn Of The Planet Of The Apes'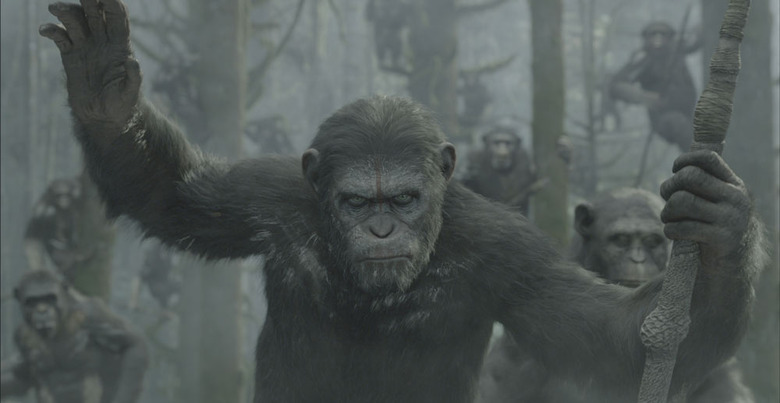 Today's been a decent day for new shots of 2014 movies, thanks to Empire's new preview of the upcoming year. Below is a behind the scenes shot of Andy Serkis in his mo-cap gear from Dawn of the Planet of the Apes. Serkis reprises the role of Ceasar, the first "evolved" ape, and this is another in a long series of photos of the actor encased in a grey suit, but seeing as Serkis remains the pre-eminent mo-cap artist, they never get old. I'm looking forward to seeing some making-of footage from this one, to see how Serkis works his arm extensions into his physical performance.
Empire has the shot.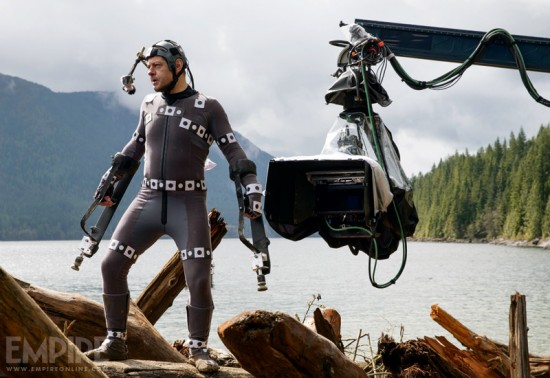 Dawn of the Planet of the Apes opens July 11, 2014. Jason Clarke, Keri Russell, Gary Oldman, Judy Greer, Kodi Smit-McPhee, and Toby Kebbell also star.
A growing nation of genetically evolved apes led by Caesar is threatened by a band of human survivors of the devastating virus unleashed a decade earlier. They reach a fragile peace, but it proves short-lived, as both sides are brought to the brink of a war that will determine who will emerge as Earth's dominant species.