The /Filmcast's Top 10 Films Of 2013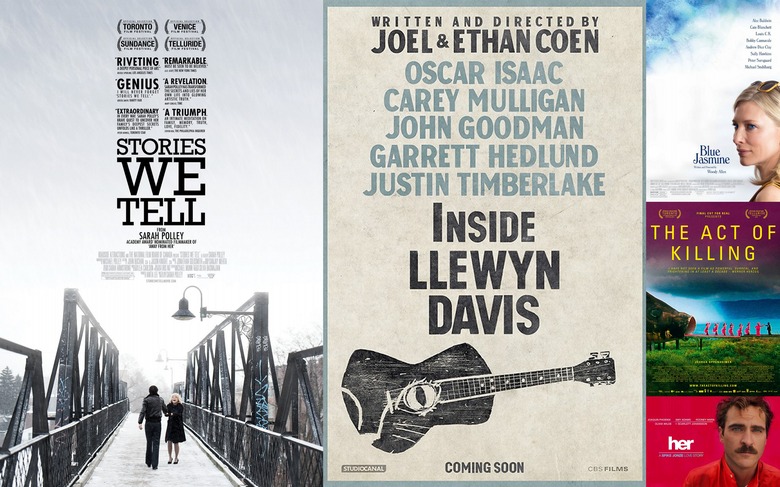 In this episode (#255) of the /Filmcast, Dave and Devindra run down their top 10 films of 2013, discuss the movies they're looking forward to in 2014, and argue about how terrible The Lone Ranger was, relatively speaking. Be sure to check out this piece by Scott Mendelson on his worst films of 2013. 
You can always e-mail us at slashfilmcast(AT)gmail(DOT)com, or call and leave a voicemail at 781-583-1993. Also, like us on Facebook! Download or listen to the episode after the jump.
Download or Play Now in your Browser:
Subscribe to the /Filmcast:
SHOWNOTES
Honorable Mentions (04:34)
The Top 10 Films of 2013 (15:00)
Special Categories (1:14:45)
Devindra's Top 10:
1. 12 Years a Slave
2. Her
3. The Wind Rises
4. The Grandmaster
5. Before Midnight
6. Inside Llewyn Davis
7. Gravity
8. The Wolf of Wall St.
9. Blue Jasmine
10. The Act of Killing
David's Top 10
1. 12 Years a Slave
2. Captain Phillips
3. Gravity
4. Short Term 12
5. Wolf of Wall St.
6. Stories We Tell
7. The Act of Killing
8. Her
9. Before Midnight
10. Ain't Them Bodies Saints