If You Were Planning To Watch Any Of These Movies On Netflix, Do So Before January 1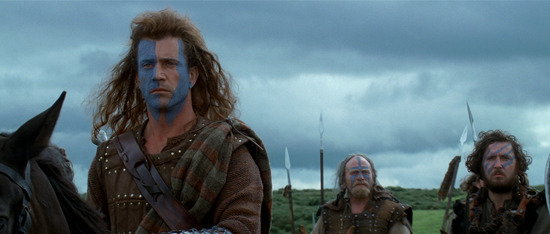 Netflix Instant has thousands of great movies available to watch, but due to contracts with studios, sometimes they are only available for a limited time. On January 1, a ton of movies will be coming off the streaming service.
If you were planning on watching Miller's Crossing, Do the Right Thing, Braveheart or any of a few dozen others, you better do so soon. You can check out the full list below.
Thanks to Vulture for the heads up. They also mention these might not all disappear forever, but come January 1, they will be gone for at least some time.
Eternal Sunshine of the Spotless MindDo the Right ThingCan't Hardly WaitMiller's CrossingBeing John MalkovichBreakin' 2: Electric BoogalooHalf-BakedTitanicBraveheartRequiem for a DreamDark Shadows (TV series-all seasons)The Private Life of Sherlock HolmesThe Long GoodbyeThe Kids in the Hall (all seasons)War GamesThe Young Girls of RochefortWe Were SoldiersTop GunSerpicoCapoteBorn on the Fourth of JulyThe Secret of NimhRoman HolidayPlatoonBrickSession 9Intolerable CrueltyFoxy BrownFlashdanceDressed to KillHeaven's GateMan on the MoonAs Good as It GetsWhat Dreams May ComeDesperadoBody of EvidenceIn the Name of the FatherGallipoliThe Faculty
True Grit (John Wayne version)
Biloxi Blues50 First DatesElizabethtownSpeciesSpecies II
Saturday Night Live: The 2000s (available until 12/31)
Inside Deep Throat
Jarhead
The Great Train Robbery
The Andromeda Strain
Far From Heaven
The Mask of Zorro
The Odd Couple
The Best Little Whorehouse in Texas
Not Without My Daughter
Once Upon a Time in Mexico
I'm Gonna Git You Sucka
For the Love of the Game
In Like Flint
Romeo and Juliet (1968 version)
Jude
Seed of Chucky
Hard Target
Scary Movie
The Skulls
Tales From The Crypt: Bordello Of Blood
Tales From The Crypt: Demon Knight
Rob Roy
Remo Williams
Street Fighter
Back to School
Ned Kelly
High Art
World Trade Center
Windtalkers
Stop! Or My Mom Will Shoot
Troll 2
Pumpkinhead
The Woman in Red
October Sky
The Russia House
War and Peace
An Inconvenient Truth
A Shot in the Dark
Of Mice and Men
Cold Comfort Farm
Killer Klowns From Outer Space
Talk Radio
F/X 2
1492: Conquest of Paradise