Christopher's Top 10 Trailers Of 2013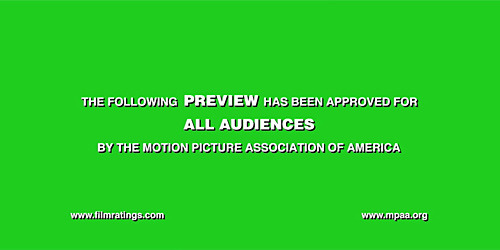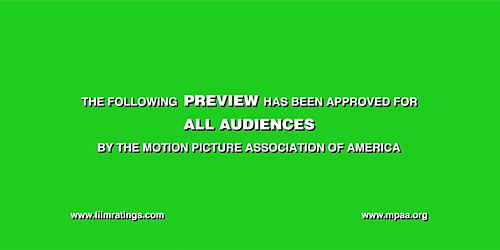 Trailers are an under-appreciated art form insofar that many times they're seen as vehicles for showing footage, explaining films away, or showing their hand about what moviegoers can expect. Foreign, domestic, independent, big budget: What better way to hone your skills as a thoughtful moviegoer than by deconstructing these little pieces of advertising? This week we look at the Top 10 trailers of 2013. OK, 11 Top trailers of 2013.
Let's get this out of the way right now: you won't see STAR TREK INTO DARKNESS on this list. You'll see a few big budget names here but not many. It's not a lack of polish on their part, however. There are a few marquee selections mixed in but it's really the outstanding ability for some out of the way movies to go from completely unnoticed status to must-see pics because of the way they positioned themselves with their trailers that made some of the below selections so memorable. This is absolutely an art and these trailers embody the best about why they're almost the best part of going to the movies.
As with previous years, there are some honorable mentions that didn't make the Top 10 list, OK I included one more to make it 11, but they're nonetheless just excellent examples of why there is always something special out there week after week: A Teacher, Frances Ha, You're Next, The Counselor, Reality, Inside Llewyn Davis, I Used To Be Darker, An Oversimplification of Her Beauty, Museum Hours
11. Fool's Day Trailer
There's just no way I could not...not include this. Maybe I'm just too jaded and don't find anything amusing anymore but this is a great trailer that doesn't mince words, really balances narrative and mood excellently, all the while being hilariously wicked.
10. Filth Trailer (NSFW)
Who wouldn't want to know more about this movie after seeing this? Nary a shred of plot, context or background. Just naughtiness, a musical selection that's really on the nose, and choice selections that make McAvoy look genuinely sick and ill.
9. For Those In Peril Trailer 
It's one of those trailers that just stayed with me after I saw it. You get a healthy amount of narrative as well as getting an understanding the emotional stakes involved. With the right amount of pull-quotes and just a nice hinting of the talent involved in this production it's just a sterling example of how you can tell a story without getting into the weeds.
8. The Young and Prodigious T.S. Spivet Trailer
This one just made me feel good every time I saw it. Some trailers are able to excel at getting their point across or communicating the importance of its story, and this trailer does all of that, but this one stands out for being the one trailer that can make you feel something. It's Jeunet at his best, compressed into two minutes.
7. Charlie Victor Romeo Trailer
Stark and no-frills. What you see is what you get and this one cuts out all the B.S. of extraneous and superfluous details while just giving you what you need to know about this production. It stands alone on its merits and it's damn haunting because of it.
6. Captain America: The Winter Soldier Trailer & X-Men: Days of Future Past Trailer
There is no denying that Marvel knows what's up when it comes to its properties. These two may be different in some regards but they're the same when it comes to giving you those inspiring moments that make you feel like a kid again. Superheroes coming to life, delighting in the danger that might be around the corner, questioning whether they'll be triumphant in the end, all these things make tentpoles like this an iffy proposition when you look at the landscape littered with vehicles that have been DOA. Not Marvel as of late, though. They make this look easy and they're crushing DC under their cinematic foot. For now, make mine Marvel.
5. Everyday Trailer
No other trailer makes me as sad as this one. Knowing what this story is about, how long it took to make, seeing the final product and knowing how fully realized this vision was, it's all encapsulated here in this trailer. Look upon a love letter to love itself and see how one movie can be about the ways in which sadness can be turned into something stronger.
4. Gravity Trailer
Just a superb example of how you sell a movie about the loneliness of deep space while making the danger of being miles and miles above the earth with nowhere to go so perilously real.
3. Upstream Color Trailer
This is just a gem. It's like a middle finger to anyone who suggested they give more of the plot away or make it more accessible by explaining things a little more. It embraces its essence and expresses itself without regard to the casual viewer. It challenges you. Provokes you. If you want to consume this you will have to work for it, it seems to say. Wonderful.
2. Man of Steel Trailer
There may be no better trailer this year than this right here. Operatic and melancholy, it's a shocking reality that this is what we have as a trailer for one of the biggest movies of the year. With equal parts quiet reflection and overboard action there's a yin and yang inherent in this that just works to explain what to expect. Was it so shocking that Superman went all kinds of violent? It was telegraphed right here. The one moment that is so cinematic and inspiring is when Clark's fist is on the snowy ground and the rippling that occurs right before he takes flight communicates without a word that this one Superman who is not going to cower or hold back.
1. The Turning Trailer
This is it. This is how it's done. When trying to sell a movie that's really many short films how do you do it so there's some cohesion to it all? You take the cue of finding what could tie them all together and letting the many filmmakers involved express themselves. The result is a trailer that encapsulates the heart of these stories while being absolutely moving. It's a cinematic portrait.
Nota bene: If you have any suggestions of trailers to possibly be included in this column, even have a trailer of your own to pitch, please let me know by sending me a note at Christopher_Stipp@yahoo.com or look me up via Twitter at @Stipp
In case you missed them, here are the other trailers we covered at /Film this week:
Transcendence

 Trailer - Gee, I've always wanted a true Lawnmower Man sequel.
Sabotage Trailer - I don't know. Feels a little 90's action movie-ish but also has a certain draw to it.
Million Dollar Arm Trailer – Looks about as light and forgettable as any other Disney film based on a sports story.
Monuments Men Trailer - I'm not getting a great feeling from these promos.
Draft Day Trailer – Doesn't really excite me as a layperson of sports.
The Sleepwalker Trailer - Interesting.
Fleming Trailer – Looks like it takes a lot of liberties but the trailer makes this man's life look phenomenal.