Gal Gadot Addresses Wonder Woman Criticism In First Interview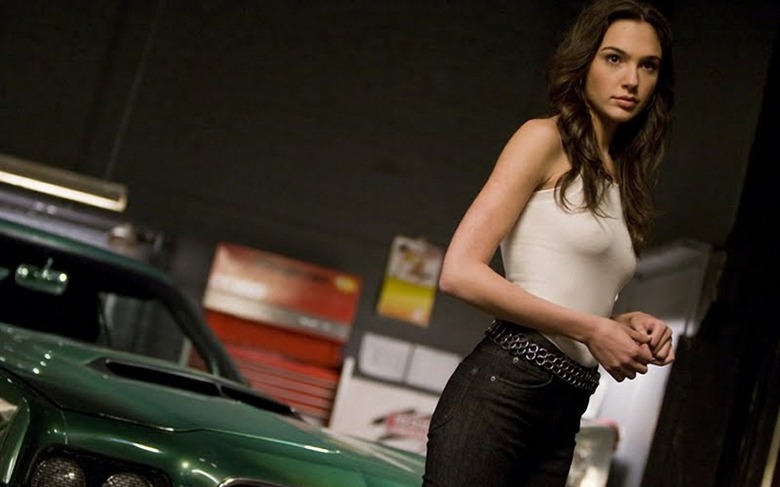 The topic of Gal Gadot playing Wonder Woman in Zack Snyder's upcoming Man of Steel sequel, Batman vs. Superman, has been one of very heated discussion. First there's the issue of Snyder putting a third major superhero into the film. Then there's the possibility of finally getting a Wonder Woman movie. Finally, some have even criticized the casting saying Gadot is too skinny to play the super-heroine. While all this debate has been circling, everyone in the Batman vs. Superman camp has more or less kept quiet.
Now an Israeli entertainment show has what they're touting as Gadot's first interview since being cast. In it she talks about the training, her body type and more. Unfortunately, the whole thing is in Hebrew, but thanks to the magic of the Internet, we've got a translation below.
Thanks to Good Evening with Gai Pines  for the video and Batman-News for the translation. We'll start with that first:
It's been said that you're too skinny for the part. Wonder Woman is large-breasted, is that going to change?
Hmm. I represent the Wonder Woman of the new world. Breasts... anyone can buy for 9,000 shekels and everything is fine. By the way, Wonder Woman is amazonian, and historically accurate amazonian women actually had only one breast. So, if I'd really go "by the book"...it'd be problematic.
So you're not going to gain a little weight and start eating carbs before filming begins?
It's the physical preparations that I'm starting now. A very serious training regimen – Kung Fu, kickboxing, swords, jujutsu, Brazilian...1,000 and 1 things...I'll gain body mass.
Gadot also talks about learning how she got the role, but head to Batman-News to read that. Here's the full interview from Israel.
Gal Gadot's first Wonder Woman interview... by BatmanNewsCom
Zack Snyder's Batman vs. Superman, starring Gadot, Henry Cavill and Ben Affleck opens July 17, 2015.