Russ' Most Anticipated Films Of 2014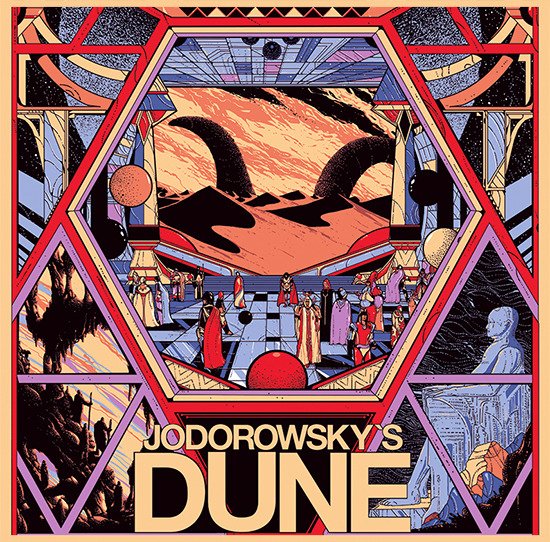 2013 was an amazing year for movies. There are still a couple big films from late in the year that I haven't yet seen (my second cross-country move in the span of a year, left me scrambling to stay current for the year's final quarter) and yet I've still got a list of favorite 2013 films that includes more than fifteen movies. With any luck I can spend the next evenings catching the couple last big ones to get that "best of '13" list out the door.
In the meantime, as many are I'm looking forward to 2014. The next year is absolutely packed-out for blockbusters, but there's a lot of (potentially) good stuff to enjoy in 2014. Below is my own attempt to organize the coming year in movies, based on what we know right now.
It's easy to come up with a list of 2014 films that I want to see, but frankly kind of ridiculous to force it to stand as some be-all list for the year. There's simply too much we don't know about yet, and a whole crop of festival films that are complete unknowns at this point. I could probably make a list of ten highly anticipated films simply out of the Sundance lineup.
So this list is necessarily incomplete. That said, here are twelve choices, in alphabetical rather than ranked order. Some of these are currently undated, so there are acts of double optimism in listing a few of these — hoping that they'll land in 2014, and that they'll be good.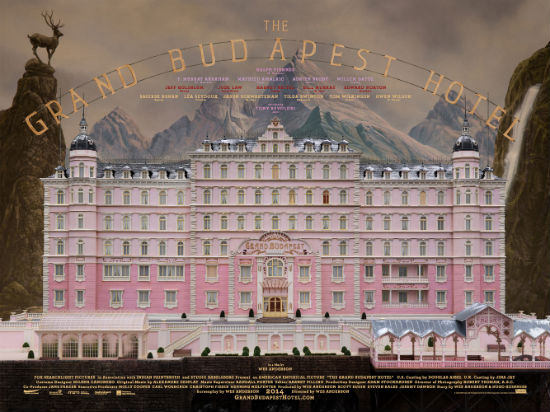 The Grand Budapest Hotel
You can say that Wes Anderson always makes the same movies, which is to say that he makes Wes Anderson movies. But the Ramones only wrote one song in more than 20 years of making music, and so what? They're one of the great bands of the 20th Century. Admittedly, I was a bit weary of Anderson's aesthetic by the time The Darjeeling Limited rolled through, but Fantastic Mr. Fox and Moonrise Kingdom helped me embrace the fact that Anderson has settled into his aesthetic like an elderly renter who only gets more entrenched in their old apartment. Here his cast is as impressive as always, and he's putting them to work in a caper film underlined by a real emotional journey. All these things have worked for him before, and I anticipate them clicking again this year. (March 7)
***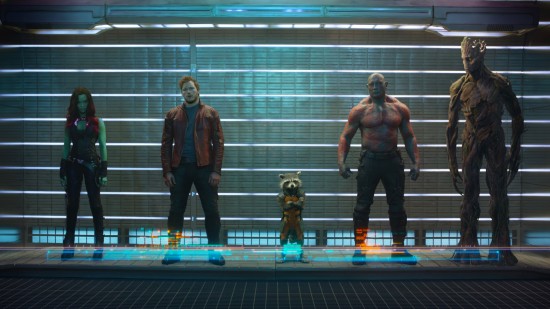 Guardians of the Galaxy
There's a building sense of superhero fatigue, and I wonder if Marvel even feels it now, too. All movements in film, whether purely artistic or heavily commercial, have an end. (Even film has an end, as digital becomes the primary medium for creating stories with moving images.) Superhero dominance will burn out someday, just like the major periods of musicals and westerns did before it. Guardians feels like Marvel's stab at doing something that takes more chances with the format in order to keep it fresh — granted, "taking chances" with a $200m film doesn't look quite like risking it all on a movie with one-tenth the budget. Still, this is a bizarre effort, and I want to see if it pays off in a business sense as much as I hope it works as a story. (August 1)
***
Inherent Vice
Here, my interest in the source material trumps even my interest in the filmmaker. Inherent Vice is a woozy Southern California shaggy-dog mystery story, a bit like The Big Lebowski filtered through the predilections of author Thomas Pynchon. As a big fan of Pynchon, I've always wondered when someone would finally have the courage to turn one of his novels into a feature. As it turns out, this is perhaps the novel most tailor-made to exist on screen, paired with one of the directors best-equipped to deal with the author's sprawling cast of characters. While I can keep my love of books separate from the movies that often adapt them poorly, I would be saddened to see a limp adaptation of V. or Gravity's Rainbow. Inherent Vice, however, is the fun one, and while challenging and rewarding in its own right, the stakes aren't as high as they might be with a different book. Regardless, if Paul Thomas Anderson can sync Pynchon's loopy dense rhythms with his own, it'll be a great thing. (Release TBD)
***

Interstellar
People say Kubrick's movies are cold, but when I think of a chilly filmmaker Christopher Nolan is the name that comes to mind. So I'm excited to see the fruits of his collaboration with Matthew McConaughey, who would have to work overtime to play "cold" even if you encased him in ice between setups. Toss in the fact that Nolan had to work with a new cinematographer (Hoyte Van Hoytema, whose work on Her is sublime) and I'm really curious to see what happens with Interstellar. With those factors in play, the fact that this is another original sci-fi story from the guy who gave us Inception is just a bonus. (November 7)
***
Jodorowsky's Dune
Those who were lucky enough to see this documentary at Fantastic Fest last year labeled it among their favorite movies of the year, and I can't wait to see this detailed document of Alejandro Jodorowsky's attempt to filter Frank Herbert's massive novel through his own phantasmagoric sensibilities. Jodorowsky's version of Dune is one of those great "if only" stories in cinema, and this documentary is as close as we'll ever get to seeing it come to fruition. (March 7)
***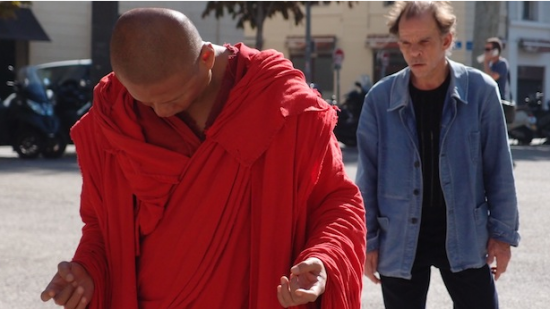 Journey to the West
Taiwan's Tsai Ming-liang makes quiet, measured and occasionally distant films that are the antithesis of the blockbuster; he explores the space where movies, sex, and cities all intersect — or where they almost do. At his best Tsai perfectly captures those moments where we try and fail to connect. We might see two new films from the director this year. One is Stray Dogs, which played festivals in 2013, and the other is Journey to the West, which premieres in Berlin in February. The latter features Tsai's regular collaborator Lee Kang-sheng along with Holy Motors star Denis Lavant. The team of all three is all I need to know about the film — indeed it basically is all we know about it at this point. (Release TBD)
***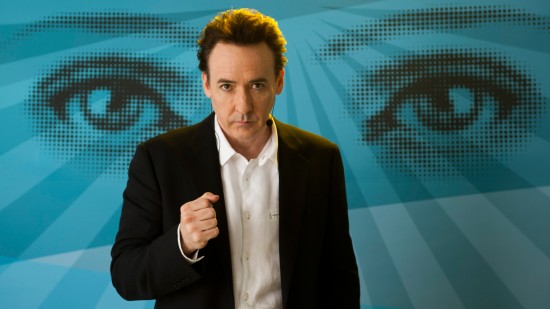 Maps to the Stars
The most recent quarter of David Cronenberg's career isn't as compelling as some of the work that went before, but Cronenberg remains one of cinema's elder statesmen. I'm intrigued by the fact that his son, Brandon Cronenberg, came out of the gate with a directorial debut (Antiviral) that filtered criticism of celebrity obsession through his father's old hallmarks, and now the elder Cronenberg is doing his own film about celebrity culture. It's an idea he's had percolating for a while. John Cusack plays psychotherapist and life coach Stafford Weiss, whose self-help books have earned him a fortune. Olivia Williams is his wife, who acts as the stage manager to their teen son (Evan Bird), and Mia Wasikowska plays their estranged daughter. Julianne Moore, Robert Pattinson and Sarah Gadon also have roles. (Release TBD)
***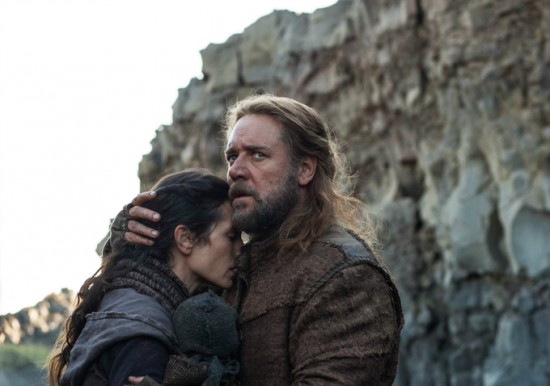 Noah
I find Darren Aronofsky's films to be provocative, even when I don't like them, and here he's working on his largest canvas. I'm interested some of the benefits of an increased scale, such as the reportedly complex and a bit strange cast of CG animals. I'm also part of the small and shrinking population that still wants to watch Russell Crowe in lead roles. More than anything else, I want to see how Aronofsky pulls this one off, if he manages to at all. How does one handle material that by its very Biblical nature leans right, with an added environmental angle that tips the boat far to the left? The Duck Dynasty blowup that dominated cultural commentary during this past holiday season proves that there is still a deep American divide with respect to the expression of religious faith, with each side often seeming unwilling to even look at the other. This movie has the potential to either bridge that gap, or drop straight down into the chasm. (March 28)
***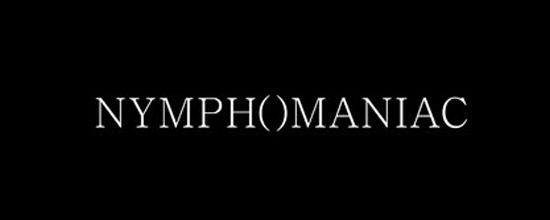 Nymphomaniac
This one almost falls into the same category as Noah, above — there are a lot of things about the film that have me curious, but more than anything else I just want to see if Lars von Trier can pull off telling the story of a woman's sexual growth and maturity. If he can, how the hell will he do it? In truth, part of me doesn't want to see the film. Trier's movies, since Breaking the Waves, are preceded by both fascination and dread, and I know the experience will be one that will mark me. But that's what we're in this for, right? To be marked, to be changed. We all see a lot of films every year that don't manage to get under our skin, and we wash them away within hours. Trier's movies burrow, and they can hurt, but they also often show us things no one else is putting on screen. (March 21 and April 18)
***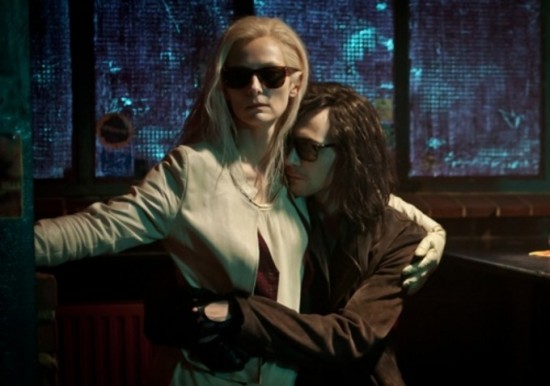 Only Lovers Left Alive
Angie dropped this one on her "Best of 2013" list, but for most of us it will be a 2014 movie. My interest in writer/director Jim Jarmusch goes back to my first exposure to Down By Law in '90 or '91. He's responsible for one of my very favorite films (Dead Man) and many other movies I very much enjoy. And of everything that hit festivals in 2013, this was the movie that friends most often brought up as tailored seemingly just for me, in tone and style. (Honorable mention here goes to Jonathan Glazer's Under the Skin, which was just set for an April release in the US.) And this is Tom Hiddleston and Tilda Swinton playing centuries-old vampires — there's gotta be something here. (April 11)
***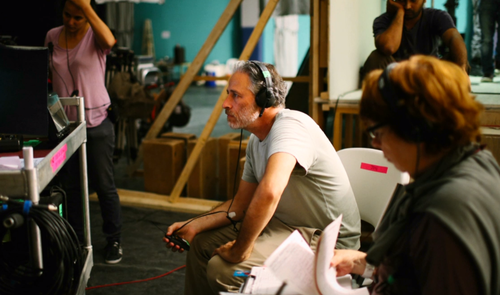 RosewaterJon Stewart – who'll be the first to tell you that his early forays into film weren't so great — is taking a big step into new territory with his first feature directorial effort, and he's putting the weight of his name behind a story that has long moved him. The film tells the story of Maziar Bahari (Gael Garcia Bernal) who was arrested in Iran in 2009 during an election protest, then held captive and tortured for 118 days (109 in solitary). Stewart has become the political voice of a generation, defining a rational bi-partisan middle ground between the war camps of the two US parties, and it would be a tremendous joy to find that he has also become a good director. (Release TBD)
***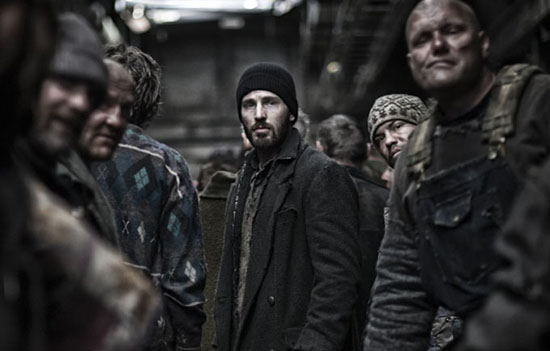 SnowpiercerBong Joon-ho's new film wowed audiences in South Korea and other countries where it got to play this year, but The Weinstein Company had a typically indulgent time trying to cut the film down to "American size" before planning a stateside release. At this point we don't know exactly what film we're going to get, but there's reason to hope that we'll see the full director's cut, or something close to it, rather than an eviscerated thing missing chunks of story and character. This one also explores the divide between cultures and classes, but within a sci-fi framework that may let Bong go to extremes with the tale. (Release TBD)
That's it for a core list, but there's a lot more on the next page — do you really think I could choose a mere dozen films as the potential highlights of 2014?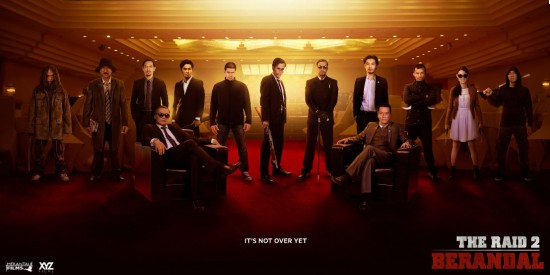 The first page was my own primary personal set of picks as things stand now, but there's a lot more to consider. I mentioned that it would be easy to make a list culled just from Sundance, and so here's one:
The Raid 2 (You've seen the trailer, yes?)
20,000 Days on Earth (The Nick Cave documentary.)
The Guest (From the You're Next filmmakers.)
Kumiko, the Treasure Hunter (Rinko Kikuchi stars in a story inspired by a real life story that was inspired by Fargo.)
Frank (A true tale of weird musicians, with Michael Fassbender as a guy who wears a giant fake head.)
A Most Wanted Man (The new film from Anton Corbijn.)
Locke (The one-man show featuring Tom Hardy.)
The Overnighters (Doc about workers who flooded to small North Dakota town for oil field jobs, and the pastor who ministered to them.)
Finding Fela (Alex Gibney's doc about the afrobeat pioneer.)
Mr leos caraX (Documentary about Holy Motors director Leos Carax.)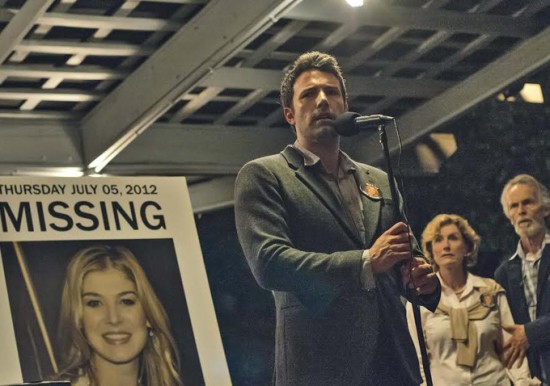 2014 will have its own share of prestige pictures and blockbusters, and a few of those seem worthy of consideration. Foxcatcher, from Moneyball director Bennett Miller, puts Steve Carell in the shoes of a real-life murderer. Unbroken, Angelina Jolie's new directorial effort, shot by Roger Deakins, follows the true story of a WWII hero; George Clooney assembles a cast that is somewhere between Ocean's Eleven and Moonrise Kingdom for his own serio-comedic WWII tale, The Monuments Men. And David Fincher has recruited Ben Affleck for his new film Gone Girl, based on Gillian Flynn's novel, while Sarah's Key director Gilles Paquet-Brenner directs Charlize Theron, Corey Stoll, Tye Sheridan, Chloe Grace Moretz, Nicolas Hoult, and Christina Hendricks in another Flynn adaptation, Dark Places.
Jane Got a Gun has had a particularly rocky path to the screen, but now let's just concentrate on the fact that it is a revenge western with a female lead from Warrior director Gavin O'Connor. And David Ayer's WWII tank squad movie Fury (or whatever the title will end up being) could be the capper on a 2014 set of war pictures. We'll also see Enemy, from the Prisoners team of Denis Villeneuve and Jake Gyllenhaal, which was lauded as the pair's better film after festival debuts for both last fall. And Tim Burton goes back to slightly smaller pictures with Big Eyes, starring Christoph Waltz and Amy Adams painter Margaret Keane and her husband, scripted by Scott Alexander and Larry Karaszewski (Ed Wood).
Bridging the prestige and blockbuster camps, I'm less convinced by the trailer for Wally Pfister's Transcendence than I'd like to be, and the new film from Andy and Lana Wachowski, Jupiter Ascending, also has to do more work to convince me that it will really work. I'd love to be proven wrong, but at this point its only the participants in each film, rather than what we've seen as the fruit of their labors, that has me ready for line up. It's still early for each film, however, and we may get more convincing looks in the next couple months. Also landing in the "not quite convinced but still hopeful" camp are films like X-Men: Days of Future Past, RoboCop, and The Amazing Spider-Man 2.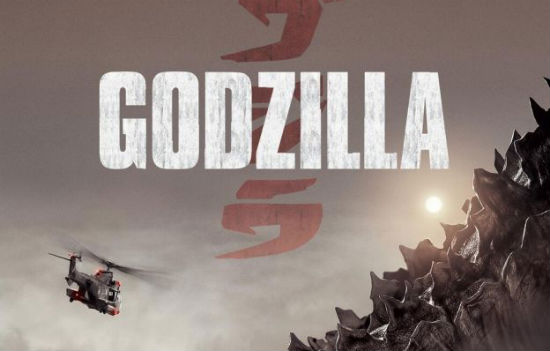 On the blockbuster side, the primary extra inclusion has to be Gareth Edwards' Godzilla. In 1998 the Roland Emmerich Godzilla was a special moment for me; it was the point where I stopped believing in film marketing, and where the shine really came off the blockbuster. The footage we've seen from this Godzilla, both at Comic Con last year and in the recent trailer, suggests that Edwards and everyone supporting him are all on the same page, and that it is the right page.
Captain America: The Winter Soldier is the other half of Marvel's year of expansion, as the superhero movie becomes a political thriller. I've said since they were first mentioned for the gig that the Russo Brothers seemed like a good choice to direct, and everything I've seen from the film suggests Kevin Feige made the right call in hiring them. This one isn't as great a gamble as Guardians of the Galaxy, but if it succeeds, Marvel's effort to make superhero movies that are also satisfying as other genre entries could be the thing that keeps superhero movies interesting. Dawn of the Planet of the Apes has the potential to be a great popcorn movie, and Disney's Big Hero 6 represents the Mouse taking its own chances with a minor Marvel property. The Boxtrolls is the new film from stop-motion animation revolutionaries Laika, and the work the company is doing with more advanced puppet, costume, and set creation is just spectacular.
There's a lot to learn about what the end of the year will bring, and the crop of films that show up for Cannes, Venice and Toronto will all have the potential to rewrite any "most anticipated" list. Will The Artist director Michel Hazanavicius score with The Search? Russian director Andrey Zvyagintsev may show up in Cannes with Leviafan, and the fall fest schedule will probably see The Duke of Burgundy, from Berberian Sound Studio director Peter Strickland, produced by Ben Wheatley. We'll follow up as those titles and more are revealed in detail.