TV Trailers: 'Orphan Black' Season 2, 'Girls' Season 3', AMC's 'Turn'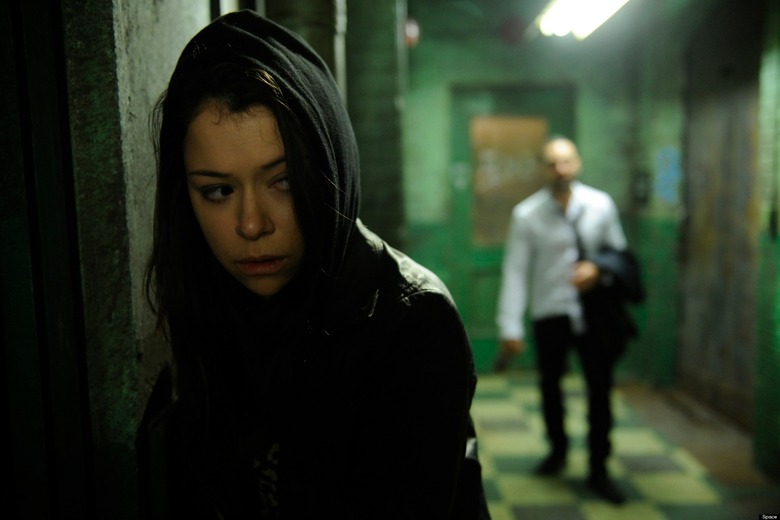 2013 was a pretty great year for television, and from what we've seen 2014 looks plenty promising too. Today, we've got trailers for new seasons of two very different critical favorites, BBC America's Orphan Black and HBO's Girls, plus a peek at an intriguing new show, AMC's Revolutionary War drama Turn. Check 'em all out after the jump.
Girls returns for its third season on Sunday, January 12.
The teaser for Orphan Black is much less revealing. There's no new footage, just a grave voiceover from Tatiana Maslany over some colorful animation. But I suppose part of the fun is trying to figure out what it all means. Think of this as an early Christmas present; the promo is actually supposed to debut with the Doctor Who Christmas special later this week but EW got it sooner than expected.
Orphan Black's second season kicks off April 19 on BBC America and Canada's Space.
Finally, AMC's got a new prestige drama offering in the form of Turn, a Revolutionary War drama about the country's first spy ring. Jamie Bell plays a New York farmer who, in the summer of 1778, forms the Culper Ring with his friends in order to aid the fight for America's independence. Wild as that premise sounds, it has basis in truth — it's an adaptation of the book Washington's Spies by Alexander Rose.
Turn debuts this spring. Seth Numrich, Heather Lind, Meegan Warner, Kevin McNally, Burn Gorman, Angus MacFadyen, JJ Feild, and Samuel Roukin also star.