'The Grandmaster', 'The Hunt', And Seven Others Make Oscar Foreign Film Shortlist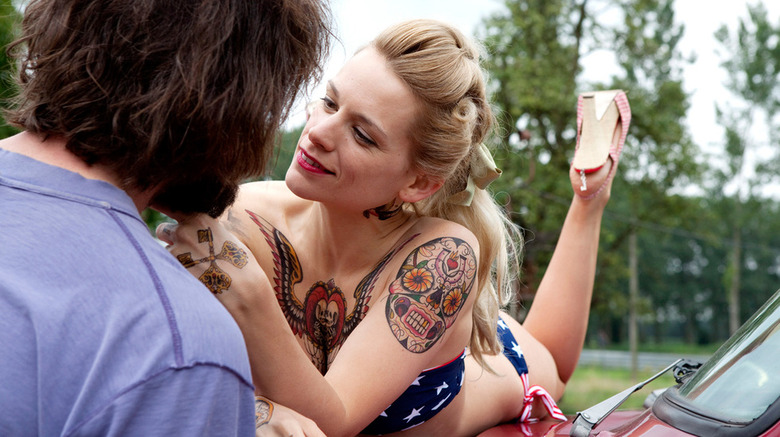 It'll be a while yet before we find out which English-language films are up for the Oscars, but the Best Foreign Language Film category has already been narrowed down to nine contenders.
The Academy of Motion Picture Arts & Scientists has just revealed its shortlist of nine foreign films which will be competing for five slots when the nominations are announced on January 16. Among the semifinalists are Wong Kar-wai's The Grandmaster, the Mads Mikkelsen-starring The Hunt, and Belgium's bluegrass romance The Broken Circle Breakdown (pictured above). Read the rest after the jump.
The Broken Circle Breakdown, directed by Felix van Groeningen (Belgium)An Episode in the Life of an Iron Picker, directed by Danis Tanovic (Bosnia and Herzegovina)The Missing Picture, directed by Rithy Panh (Cambodia)The Hunt, directed by Thomas Vinterberg (Denmark)Two Lives, directed by Georg Maas (Germany)The Grandmaster, directed by Wong Kar-wai (Hong Kong)The Notebook, directed by Janos Szasz (Hungary)The Great Beauty, directed by Paolo Sorrentino (Italy)Omar, directed by Hany Abu-Assad (Palestine)
Best Foreign Language Film nominations are done in two parts. In the first step, LA-based AMPAS members and the Foreign Language Film Award Executive Committee decide on the shortlist. In the second step, special committees will screen and vote on the five finalists. After that, the Academy at large will begin final voting.
While there is no clear favorite to win, some of the picks are more expected than others. The Hunt and The Great Beauty have already been nominated for Golden Globes, for example, while Tanovic's No Man's Land took the award in 2002.
Meanwhile, some of the omissions are more surprising than the inclusions. Iran's The Past, which was directed by past nominee Asghar Farhadi (A Separation), and Saudi Arabia's much-buzzed-about Wadjda, both failed to make the list. Other popular films were left off the list because they were not eligible — like France's Blue Is the Warmest Color, which premiered too late in its home country to make the cutoff date.
The Academy Award nominations will be announced on Thursday, January 16, 2014. Winners will be revealed in a ceremony hosted by Ellen DeGeneres on Sunday, March 2, 2014.