J.K. Rowling Co-Producing Play About Harry Potter's Early Years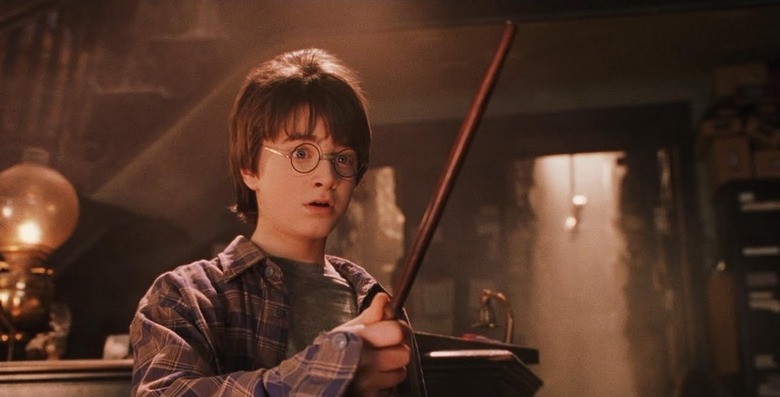 Harry Potter has already flown from the page to the screen, and now he's headed to the stage. One in London's West End, to be more precise.
Producers Sonia Friedman and Colin Callender are reportedly developing a new play about boy wizard's early years, which will take place before he discovered his magical side and enrolled at Hogwarts. Author J.K. Rowling is expected to co-produce. Hit the jump for more details on the show.
According to Friedman and Callender, the play will "offer a unique insight into the heart and mind of the now legendary young wizard" by telling "the previously untold story of Harry Potter's early years as an orphan and outcast."
Potterheads will know that the hero's childhood was not a happy one. After losing his mother and father in an attack by the villainous Lord Voldemort, young Harry was sent to live with his Muggle aunt and uncle, who mistreated him.
Although Friedman and Callender weren't the first to approach Rowling about a stage adaptation of her beloved children's character, the author said that the producers' vision "was the only one that really made sense to me, and which had the sensitivity, intensity and intimacy I thought appropriate for bringing Harry's story to the stage."
She added, "After a year in gestation, it is very exciting to see this project moving onto the next phrase." A writer and a director are currently being sought.
Friedman produced The Book of Mormon, and recently worked with former Harry Potter star Rupert Grint on Mojo. Callender produced the play Lucky Guy, starring Tom Hanks, on Broadway this past season. He is also an executive producer on the current TV series The White Queen and Dracula.
The final book of the Harry Potter saga, Harry Potter and the Deathly Hallows, was published in 2007, and the last chapter of the film series was released in 2011.
Nevertheless, Warner Bros. plans to keep the franchise going with the spin-off film Fantastic Beasts and Where to Find Them, which Rowling will script. If rumors (or common sense) are to be believed, that could lead to still more Potter universe spin-offs down the road.