'The Grey' Producers To Remake Kim Jee-Woon's 'I Saw The Devil'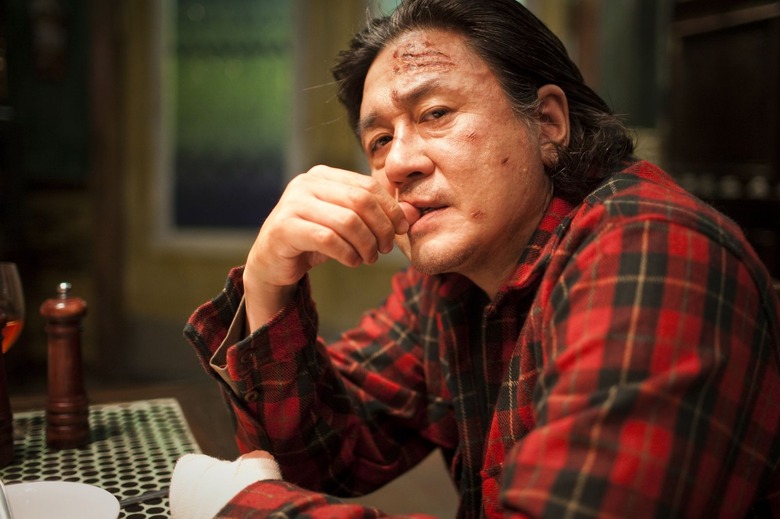 Spike Lee's Oldboy wasn't really a success in any sense when it opened last month. Critics met the film with a shrug, audiences failed to meet it at all, and fans who were against it to begin with got to crow "I told you so."
But Oldboy's failure isn't keeping producers Adi Shankar and Spencer Silna from trying to remake a different Korean revenge thriller starring Choi Min-sik. The pair have just picked up the English-language rights to I Saw the Devil, released in 2010 by Kim Jee-woon (The Good, the Bad, the Weird). Hit the jump for more details on the new project.
The film attracted some positive attention from critics, goreheads, and foreign film enthusiasts for its extreme violence and bleak, uncompromising tone. Nevertheless, it failed to create much of a stir with the U.S. audience at large. According to Box Office Mojo, it's only made $129,210 in the States during its limited theatrical release.
In a statement, Shankar stressed that he didn't see his film as a remake, exactly. "Kim Jee-Woon's I Saw the Devil is perfect in so many ways. The intention is not to remake the film per se, but rather to 'port' it for international audiences," he said. Which still sounds like a remake to me, but what do I know.
Shankar and Silna's 1984 Private Defense Contractors has some interesting credits, including Dredd, The Grey, Killing Them Softly, and Lone Survivor. The bloody, gritty I Saw the Devil shouldn't be too out of place there. No director, writer, or actors have been announced at this time, so feel free to fantasize about who the American Kim Jee-woon or the American Choi Min-sik should be.