'The Grand Budapest Hotel' Trailer: Meet The Players In Wes Anderson's Latest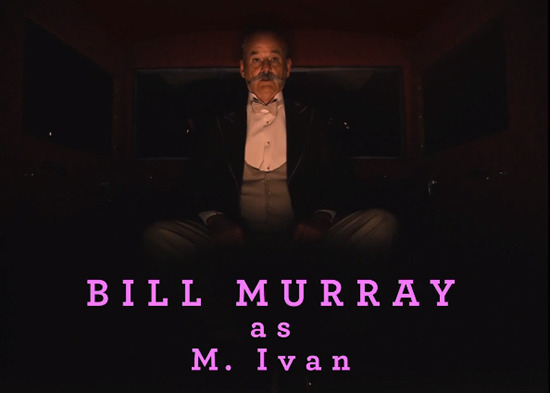 We just saw a new poster for The Grand Budapest Hotel, from Wes Anderson, and that image featured portraits of the individuals in the huge ensemble cast. Now there's a new trailer, and it is all about introducing the characters played by the whole bunch.
Along the way, we get a better outline of how the film fits together, starting from the point where F. Murray Abraham, seemingly as an older version of the young Zero Moustafa (Tony Revolori), narrates his story to the young writer played by Jude Law. There's so much here: Harvey Keitel's prison tattoos, Jeff Goldblum channeling J.K. Simmons' character from Burn After Reading, and Tilda Swinton swaddled in old-age makeup, for starters.
It looks like a screwy comedy, with everyone having a hell of a time, but there are shadows of more serious events here, too. And, for everything that's in this trailer, it doesn't seem to give too much away.
The Grand Budapest Hotel opens on March 7.
Meet the Cast of Characters from Wes Anderson's new film THE GRAND BUDAPEST HOTEL, which recounts the adventures of Gustave H, a legendary concierge at a famous European hotel between the wars, and Zero Moustafa, the lobby boy who becomes his most trusted friend.