Tom Cruise And Joseph Kosinski Hoping Brad Pitt Will 'Go Like Hell'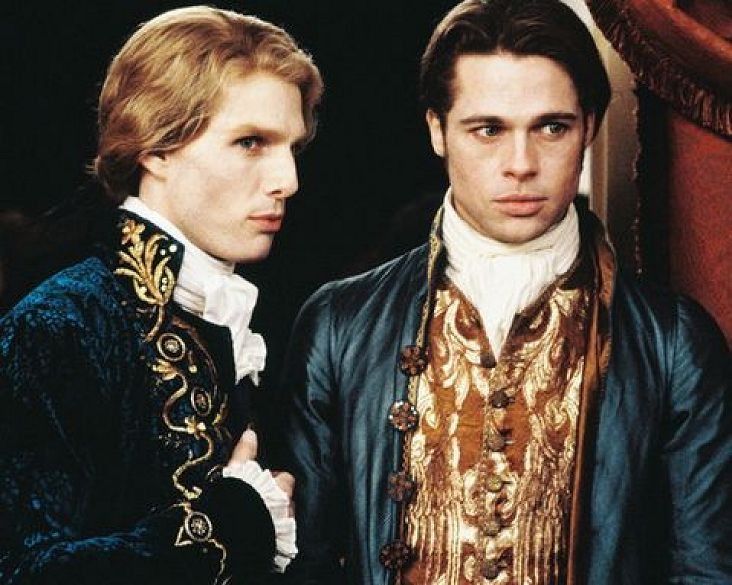 Brad Pitt and Tom Cruise did a movie together when Cruise was an established superstar and Pitt was just starting out, but 1994's Interview With a Vampire didn't quite become a classic of the vampire genre. Now, after twenty years, they may re-team for a story grounded in reality, and which has been in development for a few years with both actors attached at different times. 
Go Like Hell is based on the book Go Like Hell: Ford, Ferrari and Their Battle for Speed and Glory at Le Mans, by A. J. Baime. which tells the story of he rivalry between Ford and Ferrari, and the 1966 Le Mans race where things came to a head after a team at Ford attempted to position the company as a racing competitor in order to breathe new life into the Ford name.
Cruise is set to play Ford associate and former racing champ Carrol Shelby, for his Oblivion director Joseph Kosinski. Now THR says that they're courting Pitt to sign on, too. Pitt was actually attached to a different adaptation of the book years ago. Who will he play? He doesn't look much like the mid-'60s version of Henry Ford II, Lee Iacocca, or Enzo Ferrari, but he could be made up to look enough like Ford to squeeze by.
Cormac and Marianne Wibberley (National Treasure) are writing.
By the early 1960s, the Ford Motor Company, built to bring automobile transportation to the masses, was falling behind. Young Henry Ford II, who had taken the reins of his grandfather's company with little business experience to speak of, knew he had to do something to shake things up. Baby boomers were taking to the road in droves, looking for speed not safety, style not comfort. Meanwhile, Enzo Ferrari, whose cars epitomized style, lorded it over the European racing scene. He crafted beautiful sports cars, "science fiction on wheels," but was also called "the Assassin" because so many drivers perished while racing them.
Go Like Hell tells the remarkable story of how Henry Ford II, with the help of a young visionary named Lee Iacocca and a former racing champion turned engineer, Carroll Shelby, concocted a scheme to reinvent the Ford company. They would enter the high-stakes world of European car racing, where an adventurous few threw safety and sanity to the wind. They would design, build, and race a car that could beat Ferrari at his own game at the most prestigious and brutal race in the world, something no American car had ever done.
Go Like Hell transports readers to a risk-filled, glorious time in this brilliant portrait of a rivalry between two industrialists, the cars they built, and the "pilots" who would drive them to victory, or doom.