Hugh Jackman In Talks To Play Blackbeard In Joe Wright's 'Pan'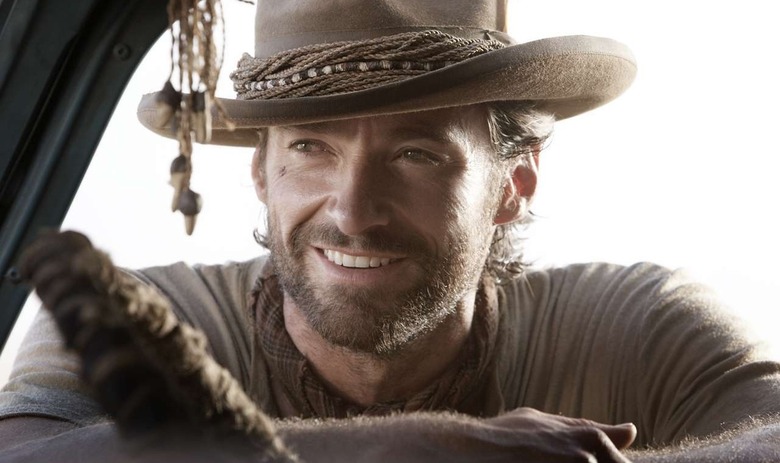 Javier Bardem's loss is Hugh Jackman's gain. After the Oscar winner passed on playing the lead villain Blackbeard in the upcoming Joe Wright Peter Pan film, Pan, Jackman is now in talks to play the role. Warner Bros. recently gave the film a June 2015 release date.
Variety broke the casting news. Jackman is currently in negotiations, which means he's likely to accept the role.
As part of the news, more details about the film have emerged. Yes, this is a Peter Pan origin story so we'll see the young boy travel to Neverland, befriend Lost Boys and fight against evil pirates. The difference here, though, is Blackbeard is the main villain throughout the film while Pan's traditional rival, Captain Hook, will be an ally. Things then take a turn. Variety says Ryan Gosling has already passed on the lead role and they're planning on finding a newcomer for the title character.
The Peter Pan story is a timeless one and Jackman joining this film is a pretty exciting development. The release date and casting prove Warner Bros. is very high on Jason Fuchs' script.
Pan, directed by Joe Wright, will be out June 26, 2015.