'Argo' Writer To Revise 'Batman Vs. Superman' Script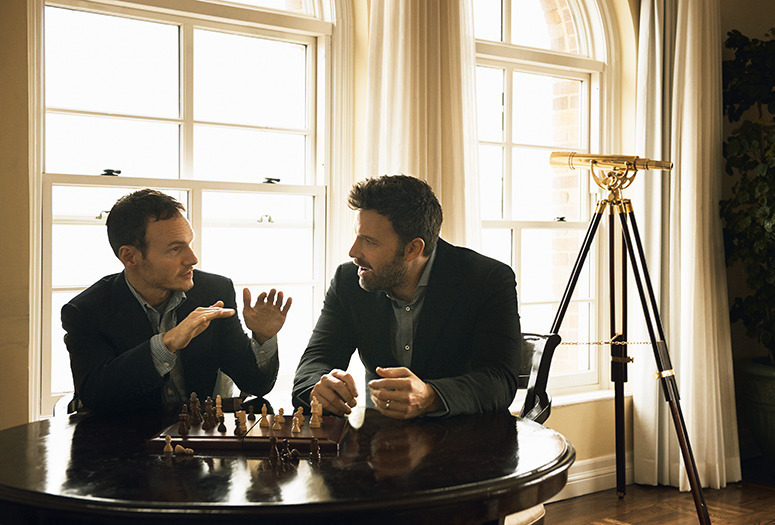 Ben Affleck has a strong relationship with screenwriter Chris Terrio (above left) — the latter wrote Argo, and that turned out well for everyone. So, given Affleck and Terrio's position with Warner Bros. it isn't a huge surprise to learn that Terrio has been brought in to do a new draft of Batman vs. Superman.
While David Goyer originally came up with a draft for director Zack Snyder, Goyer has been busy with an expanding slate of projects at Warner Bros. Some of that work, like Sandman, leaves him with no time to follow through on the Man of Steel sequel. And that's where Terrio steps in. Frankly, this might be the most promising news yet for the film.
Batman vs. Superman, opens on July 17, 2015, probably with a different title. It will star Affleck as Batman/Bruce Wayne, Henry Cavill as Superman/Clark Kent, Amy Adams as Lois Lane; and Gal Godot as Wonder Woman. Jason Momoa is in talks for a role, and Joaquin Phoenix was just floated as a possible villain. [THR]