'The Purge 2' Adds 'Friday Night Lights' And 'Boardwalk Empire' Alums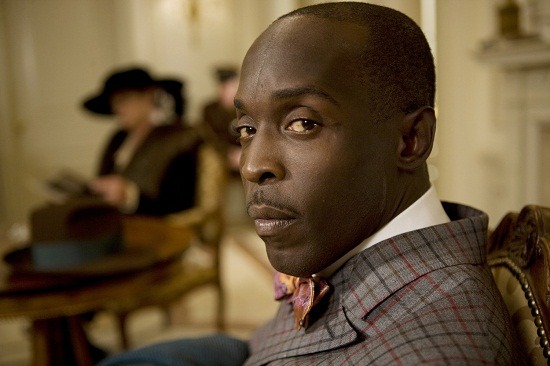 The Purge writer-director James DeMonaco and producers Jason Blum and Michael Bay are all set to return for the sequel, but so far none of the original's stars — which included Ethan Hawke and Lena Headey — are set to return. Instead, the filmmakers have been putting together a whole new cast, starting with Frank Grillo in the lead role last week.
This week, Grillo is joined by four more who didn't appear in the last film: Michael K. Williams (Boardwalk Empire), Zach Gilford (Friday Night Lights), Kiele Sanchez (A Perfect Getaway), and Carmen Ejogo (Sparkle). More about the horror sequel after the jump.
Williams first broke through in the aughts with The Wire, and currently stars on HBO's Boardwalk Empire. On the big screen, his credits include probable Oscar contender 12 Year's a Slave and Jose Padilha's upcoming Robocop reboot. Gilford is best known for playing soulful QB Matt Saracen on five seasons of Friday Night Lights, and will kick off 2014 by starring in the Rosemary's Baby-inspired Devil's Due.
Sanchez will be familiar to TV viewers as Nikki from Lost, or perhaps her turn on A&E's The Glades. (Celebrity gossip devotees may also recognize her from her wedding this summer to Gilford.) And Ejogo spent 2013 starring on ABC's short-lived conspiracy drama Zero Hour. The year before that, she starred in Sparkle and Alex Cross.
The casting suggests that DeMonaco is thinking a bit bigger with The Purge 2. While none of the five actors cast so far are household names, they're still more recognizable than pretty much anyone in The Purge not named Ethan Hawke. Even without much star power, though, the first film went on to make $89 million worldwide on a $3 million budget. The Purge 2 could make even more when it opens June 20, 2014.