Exclusive: Check Geoffrey Rush On Poster For 'The Best Offer,' From Director Of 'Cinema Paradiso'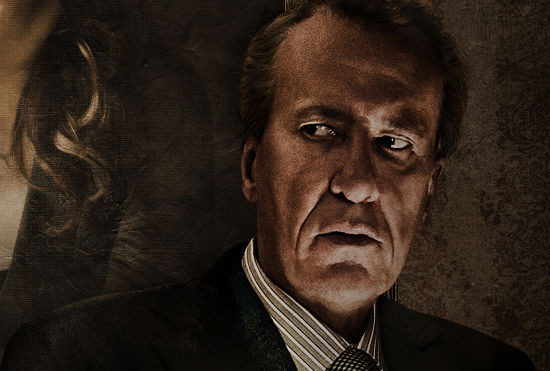 From the director of Cinema Paradiso, featuring the music of Ennio Morricone and starring Geoffrey Rush, Jim Sturgess and Donald Sutherland, The Best Offer hits theaters and video on demand January 1.
The film follows an art dealer (Rush) who is asked to sell the possessions of a woman who refuses to be seen. While researching her incredible collection, he falls deeper and deeper into a mysterious puzzle. The latest by Giuseppe Tornatore won a ton of awards in Europe and sounds like it has passion and intrigue we've come to expect from the director, with that award-winning cast to boot.
/Film is proud to debut the first poster for The Best Offer, which opens in New York and comes on demand January 1. Check it out below.
Here's the poster for The Best Offer.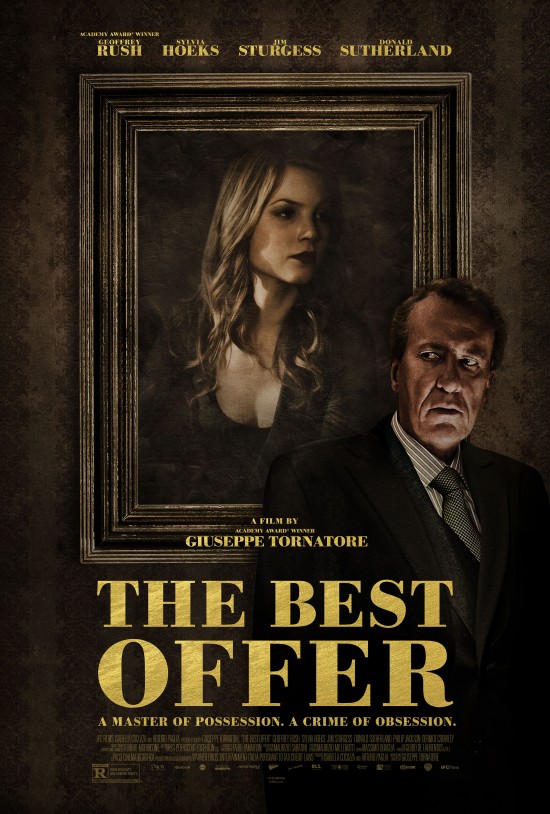 The fact a movie with actors, a director and composer of this caliber is an on-demand title is insane. But if the Rose Bowl parade doesn't interest you, there's probably not a better way to celebrate the New Year than getting started on new movies.
Here's the official plot description:
Geoffrey Rush is superb in this stylish art world thriller as Virgil Oldman, managing director of a leading auction house. Over the years, he has collected hundreds of masterful, priceless portraits of women that he keeps hidden in his villa. One day, Oldman receives a special assignment: a mysterious young woman, who refuses to appear in person, asks him to sell her family's antiques. Not only interested in her classical paintings and furniture, Oldman becomes increasingly fascinated by the mysterious incognito woman, leading to a sumptuous and entertaining mystery of passions, neuroses and intrigue. Directed by Academy Award winner Giuseppe Tornatore (Cinema Paradiso) with music by the brilliant Ennio Morricone, The Best Offer also stars Jim Sturgess and Donald Sutherland.