'Art Of The Steal' Trailer: Kurt Russell Masterminds An 'Ocean's'-Style Heist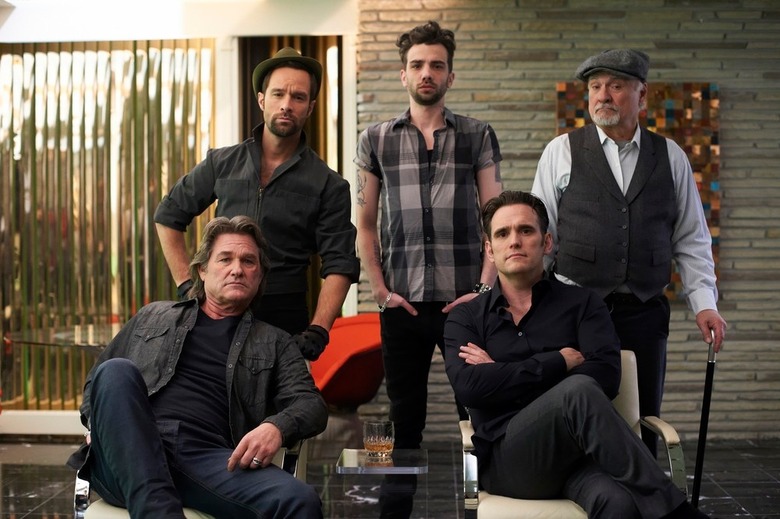 Kurt Russell's been laying pretty low as of late, making just one movie in the past five years. But as his character says in the trailer for Jonathan Sobol's The Art of the Steal, now he's ready to go back to work.
The caper comedy is one of two that Russell has due out next year, the other being Fast & Furious 7 (well, at least until Universal gets around to changing that release date). Russell stars as a third-rate motorcycle daredevil and sometime art thief who puts together an Ocean's 11-style team to pull off a heist involving one of the most valuable books in the world.
The first trailer has just been released, and you can check it out after the jump. Matt Dillon, Jay Baruchel, Chris Diamontopolous, Kenneth Welsh, Jason Jones, Katheryn Winnick, and Terence Stamp also star.
The Art of the Steal — which shares a title with an unrelated 2009 documentary about a controversy in the art world — debuted at TIFF earlier this year but failed to attract much attention. Perhaps it's because the reviews it did get fell into that limp middle ground between brilliant and scathing.We Got This Covered called it "harmless, and often humorous," which is more or less how the trailer looks; The Film Stage gave it a solid B and wrote that "while neither the smartest nor the funniest film, it does give enough of both to warrant forgiveness." Exclaim.ca was less forgiving, deeming the film "underwhelming" and giving it just three points out of ten.
All in all, The Art of the Steal doesn't seem to be a must-watch, but with that cast it's probably entertaining enough to merit an iTunes rental if you've got a rainy Tuesday evening to kill. Look for it on VOD starting February 7, 2014 and in theaters starting March 14, 2014.