Director Neil Burger Won't Return For 'Divergent' Sequels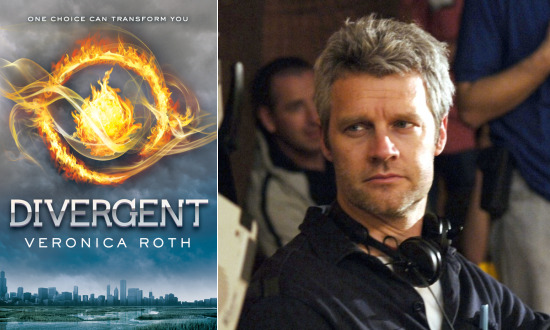 The anticipated young adult adaptation Divergent is coming in March and Summit is so confident in what director Neil Burger has done with the film, they've already dated two sequels for 2015 and 2016. That quick turnaround means the man who helped realize the franchise on the big screen won't continue however. Burger won't return to direct Insurgent or Allegiant.
Variety broke the news and Summit released the following statement:
Neil Burger is a rock star and he is doing a fantastic job on Divergent. We can't wait for you to see the film. But as amazing as Neil is he still cannot be in two places at once and thus needs to finish post production on Divergent while we gear up to start production on Insurgent. So, although Neil will continue on as part of our Divergent family as an executive producer, we sadly have to find another director for the next chapter in Veronica Roth's fantastic series.
Lionsgate had a similar problem with The Hunger Games where original director Gary Ross didn't think he had time to make the sequel, so they hired Francis Lawrence to move ahead. I'm sure we'll hear more about how this potential franchise will progress by March 21 when Divergent hits theaters.
Divergent stars Shailene Woodley, Theo James, Jai Courtney, Miles Teller, Zoe Kravitz, Maggie Q, Mekhi Phifer and Kate Winslet. Here's the trailer and plot description:
In a future world where people are divided into distinct factions based on their personalities, Tris Prior is warned she is Divergent and will never fit into any one group. When she discovers a conspiracy to destroy all Divergents, she must find out what makes being Divergent so dangerous before it's too late.