'Grand Piano' Trailer: John Cusack Teaches Elijah Wood The Meaning Of Stage Fright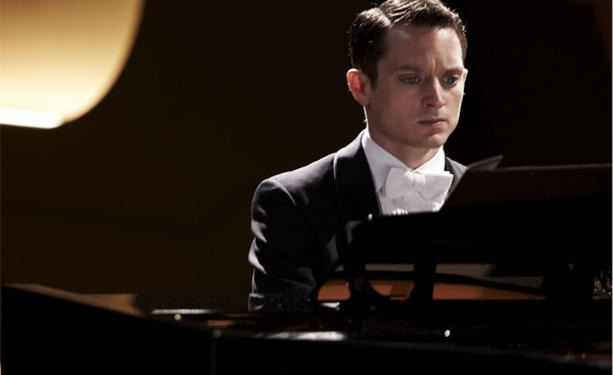 People joke about being able to perform with a gun to their head, but that's literally the crux of Grand Piano. Directed by Eugenio Mira (Agnosia), the film stars Elijah Wood as a famous concert pianist who returns from a hiatus only to have his life threatened while on stage. If he plays one note wrong, a watchful assassin (John Cusack) will shoot him in the head.
Grand Piano comes on demand January 30 and to theaters March 7. Watch the official trailer below. 
The trailer is in HD over on Apple. Here's an embed:
Looks pretty fantastic. And the film did well at Fantastic Fest earlier this Fall so anticipation for the thriller is high. What did you think of the trailer?
Elijah Wood plays Tom Selznick, the most talented pianist of his generation, who has stopped performing in public because of his stage fright. Years after a catastrophic performance, he reappears in public for a long awaited concert in Chicago. In a packed theater, in front of an expectant audience, Tom finds a message written on the score: "Play one wrong note and you die." In the sights of an anonymous sniper (Cusack), Tom must get through the most difficult performance of his life and look for help without being detected.