'Cheap Thrills' Red-Band Trailer: Meet The Leanest, Meanest Thriller Of 2014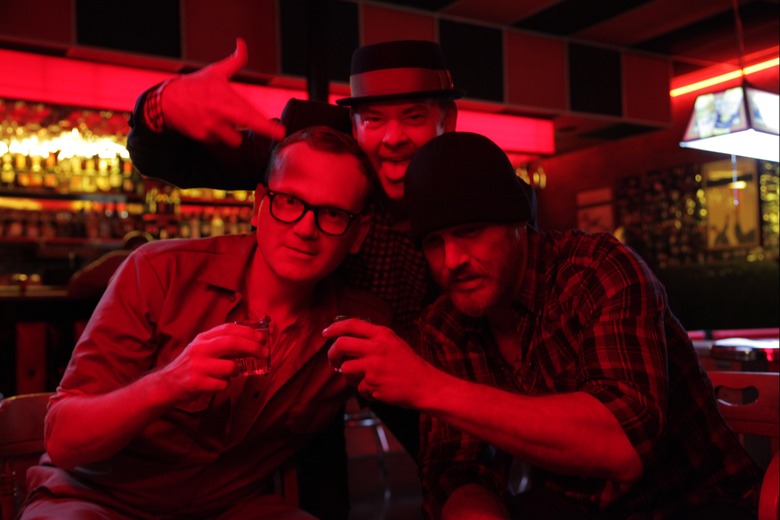 Cheap Thrills is one of my favorite movies of 2013. It's a genre fan's paradise: one messed-up idea, explored to the limit of its potential, with some supremely squirm-inducing moments. It is also a damn good movie, period — a killer directorial debut from E.L. Katz, with good performances all around, and work from Pat Healy and David Koechner that you won't forget. If you've ever sensed that Koechner has a weird mean streak running through his comedy, this is the movie for you, because he taps into that and turns it into a river that propels this movie along.
Healy and Ethan Embry play a couple of guys, both facing hard times, who reconnect at a bar. Then a couple at the bar, played by Koechner and Sara Paxton (who co-starred with Healy in The Innkeepers) offers them a potential economic windfall. All the guys have to do to win some big bucks is follow through on the dares proposed by the couple. And then things get weird.
Watch a red-band trailer below. 
Note: this is red-band for language and violence, and it also shows quite a lot. There's plenty of good stuff not hinted at here, but I would prefer a cut of this trailer that holds back a bit more.
Cheap Thrills will be in theaters on March. 21, 2014.