First XBox Live Programming Coming Early 2014; When Will Steven Spielberg's 'Halo' Hit?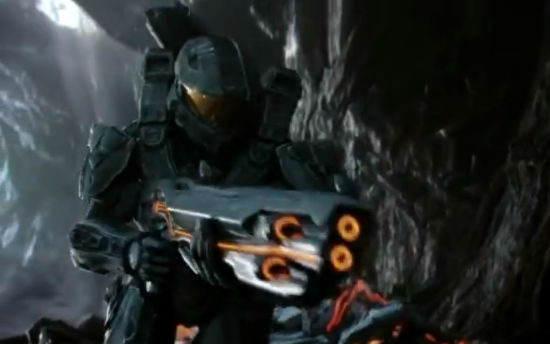 One of the biggest stories of 2013 was Steven Spielberg joining forces with Microsoft to produce a live-action television show based on Halo, the popular first person shooter. Very few specifics were provided, except that the show would debut exclusively on XBox One's XBox Live network. Now, at a recent event, the president of entertainment and digital for Microsoft Nancy Tellem said she hopes to debut the first XBox Live exclusive programming in the first quarter of 2014. Will that be Spielberg's Halo series? It's doubtful, but possible. Read more below.
Tellem spoke at a Variety event in Los Angeles and said development on the XBox original programming has been "slower" than anticipated, but some of that is because releasing content on a video game system is such a new thing:
We aren't Netflix, we aren't Amazon, we're a different animal. We're neither or we're a little like them. It all depends. The lack of black and white and 'This is the template' and 'This is what we're following' is very difficult. As we continue to do deals everyone's going to get more comfortable.
Tellem did say, however, they hope to "put something up in the first quarter, at minimum second quarter" on XBox Live. Will that be Halo? There was no specific mention of the show and, considering how massive that production would be even on a small budget, that doesn't sound likely.
"We're here to support the artists and the talent," Tellem said at the event. "We don't have the layers traditional media has. Our studio is very lean which allows us to be a lot more nimble and have a direct relationship with talent and help them realize their vision."
What do you think we'll see Spielberg's Halo show? Do you expect casting and director announcements beforehand or it just to show up?
Additional source: ScreenCrush