'Fleming' Trailer: Dominic Cooper Creates James Bond In His Own Image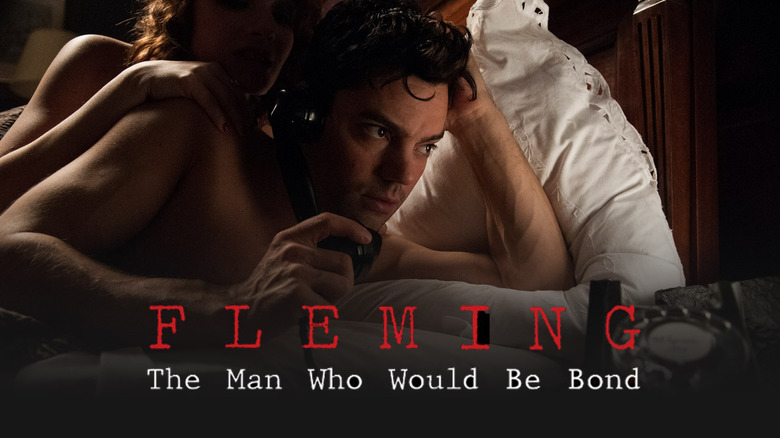 In the BBC mini-series Fleming: The Man Who Would Be Bond, Dominic Cooper plays 007 creator Ian Fleming in a biographical story that follows the author through his career in British Naval Intelligence. This isn't quite Bond 24, though there's definitely an attempt to make Fleming's life look as much as possible like the screen life of his famous creation. Was Fleming really a suave player, prepared for everything? By all accounts he definitely created Bond in his own image, but this mini-series seems to be pushing that angle above all others.
Fleming: The Man Who Would Be Bond plays on BBC America beginning January 29. Mat Whitecross (Sex And Drugs And Rock And Roll) directs.
Starring DOMINIC COOPER (Captain America: The Winter Soldier, The Devil's Double) with LARA PULVER (True Blood, Sherlock), ANNABELLE WALLIS (Hello Carter, The Tudors), LESLEY MANVILLE (Maleficent, Another Year), ANNA CHANCELLOR (The Hour, How I Live Now) and SAMUEL WEST (Mr Selfridge, Hyde Park on Hudson). FLEMING: THE MAN WHO WOULD BE BOND takes a no holds barred look at Ian Fleming, the man behind the James Bond legend whose real life was as exciting, eventful and sexually charged as his famous creation.