'Rob The Mob' Trailer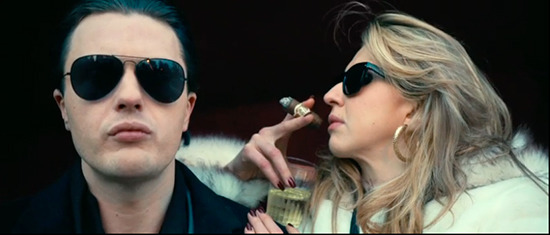 If you want to rob someone for easy money and not have to worry about having the cops on your ass, who's the best target? The mob probably isn't the ideal choice because, well, it's the mob. But for a couple of not-so-bright kids who didn't think things through, it was enough to think that no one would prosecute them for knocking over a few wise-guy gambling clubs.
Rob the Mob is the story of those kids, played by Michael Pitt (Boardwalk Empire) and Nina Arianda (Midnight in Paris), and follows them as they attract the attention of some naturally pissed-off gangsters, and the cops who realize the kids might be the ticket to a successful legal attack on a crime family. Check out the trailer below.Rob the Mob hits theaters on February 21. Apple has the trailer.
ROB THE MOB is the true-life story of a crazy-in-love Queens couple who robbed a series of mafia social clubs and got away with it... for a while... until they stumble upon a score bigger than they ever planned and become targets of both the mob and the FBI. Directed by Raymond De Felitta (City Island), the film stars Michael Pitt (Seven Psychopaths and TV's Boardwalk Empire), Nina Arianda (Tower Heist and Midnight in Paris), alongside Andy Garcia (Smokin' Aces), Michael Rispoli (The Rum Diary and TV's Person of Interest), Samira Wiley (The Sitter and Orange is the New Black) and Ray Romano (TV's Parenthood and Everybody Loves Raymond).