James Cameron To Shoot 'Godfather'-Esque 'Avatar' Sequels In New Zealand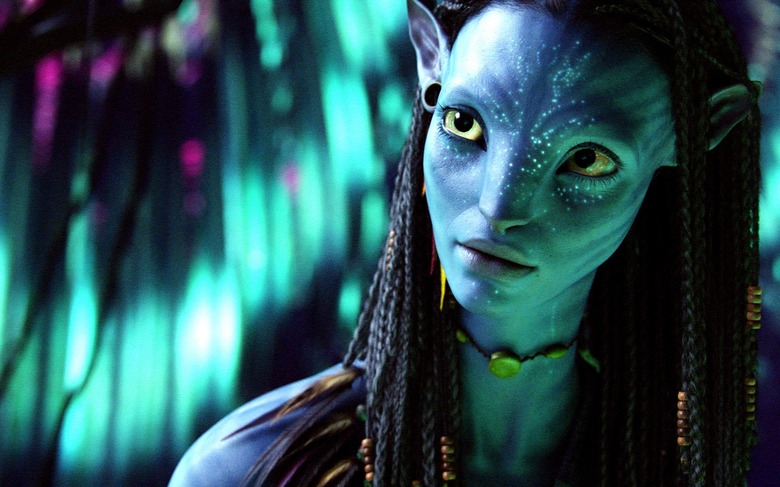 Avatar drew a lot of story comparisons to Dances With Wolves and Pocahontas when it first came out, but James Cameron thinks the sequels will put a different cinematic classic in mind. At a recent press conference, he said that while the first Avatar was "very Jake-centric," Avatars 2 through 3 would be more like a Godfather-esque saga centered on Jake's family.
Hit the jump for his comments, plus updates on the films' shooting location and release date.
There's a fair bit of underwater stuff. It's been inaccurately said that the second film takes place underwater. That's not true. There are underwater scenes and surface-water scenes having to do with indigenous ocean cultures that are distributed across the three films.
Nor will the upcoming films leave Pandora behind for new planets, as we'd previously heard.
It's going to be a lot of new imagery and a lot of new environments and creatures across Pandora. We're blowing it out all over the place. At first I thought I was going to take it onto other worlds as well, in the same solar system, but it turned out not to be necessary. I mean the Pandora that we have imagined will be a fantasy land that is going to occupy people for decades to come, the way I see it.
What we will see in the films is much more of Jake Sully (Sam Worthington) and his Pandora family.
It was very Jake-centric. His story seen through his eyes. We spread it around quite a bit more as we go forward. It's really the story of his family, the family that he creates on Pandora. His extended family. So think of it as a family saga like The Godfather.
As for when we'll see these Godfather-esque, Pandora-set follow-ups, THR reports that Fox will release Avatar 2 in December 2016. Of course, Cameron's famous for blowing past his deadlines, and Avatar 2 is already coming much, much later than we'd initially anticipated, so there's still a chance the date could shift around between now and then.
The trade also confirms that all three sequels will shoot in New Zealand, as we suspected they would after Cameron bought a homestead in the country last year. The filmmaker has just closed a deal with the New Zealand government worth around $412 million, under which about 90% of the live-action crew will be composed of New Zealanders.