Emilia Clarke Is Sarah Connor In 'Terminator: Genesis'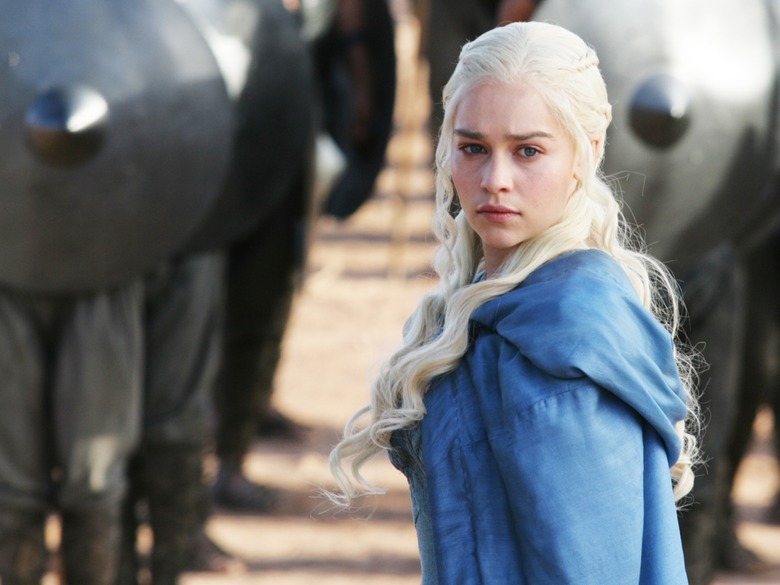 Briefly: Emilia Clarke is reuniting with her Game of Thrones director Alan Taylor for Terminator: Genesis. Clarke will play Sarah Connor, the woman who is the mother of analog savior John Connor.
She'll appear in the movie opposite Jason Clarke (no relation), who will play her son Jon — in other words, we know there's definitely some time travel in this one. Deadline, reporting the news, says there's a trip forward this time, so we may see Sarah thrust into the future where an AI network has achieved sentience and started to wipe out humanity. Original The Terminator star Arnold Schwarzenegger will reportedly show up as well.
Terminator: Genesis has been described as the first chapter in a new film trilogy; it is set for release in July 2015.