'The Hobbit: The Desolation Of Smaug' - What Did You Think?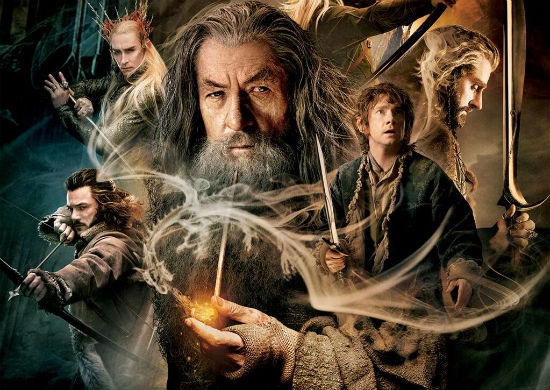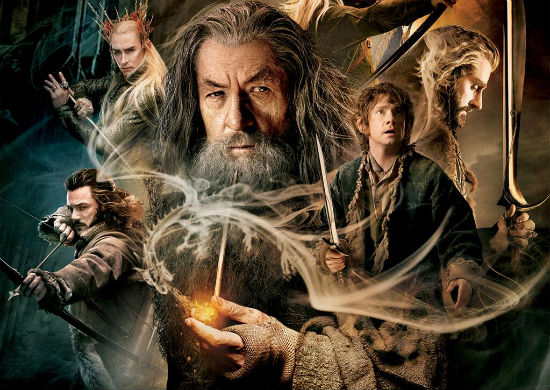 Peter Jackson's fifth J.R.R. Tolkien adaptation and second Hobbit film, The Hobbit: The Desolation of Smaug, is now in theaters. It picks up right where 2012's The Hobbit: An Unexpected Journey left off, with Bilbo (Martin Freeman), Thorin (Richard Armitage), Gandalf (Ian McKellen) and a company of Dwarves en route to the Lonely Mountain to defeat the dragon Smaug (Benedict Cumberbatch) and rightfully reclaim Dwarven fortune and lands.
The Desolation of Smaug not only continues that storyline, but introduces a ton of new characters and also considerably ups the level of action, giving Jackson plenty of room to play with special effects. Characters like Bard (Luke Evans), Tauriel (Evangeline Lilly), Thranduil (Lee Pace) and Legolas (Orlando Bloom, reprising the role) add even more scope, but also more story for the film to work through.
There's lots to talk about in regards to The Hobbit: The Desolation of Smaug, and here's where you can do it. I've weighed in with my review but we want to hear yours. Did you think the film improved on An Unexpected Journey? Which format did you see it in? Was the effect of high frame rate any different this time out? How about the IMAX? What did you think of the additions and computer graphics? All spoilers are allowed below.
Talk about The Hobbit: The Desolation of Smaug below.