Casey Affleck, Chiwetel Ejiofor, And Michael B. Jordan Team Up For 'Triple Nine'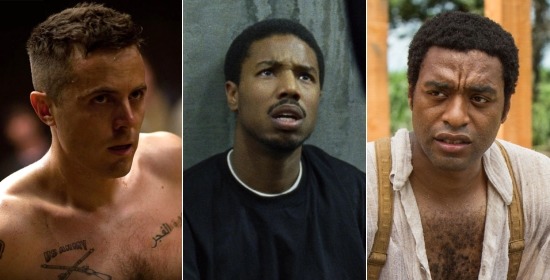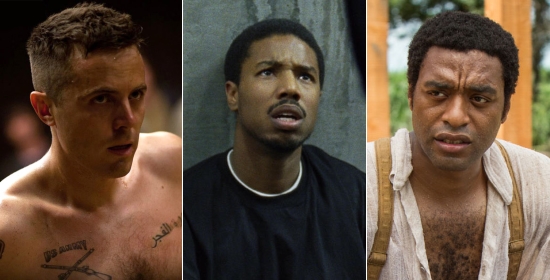 Three of this year's hottest stars are teaming up for director John Hillcoat. Chiwetel Ejiofor, Michael B. Jordan, and Casey Affleck have just boarded Hillcoat's crime drama Triple Nine, joining the previously announced Christoph Waltz and Cate Blanchett.
That's a cast to rival Hillcoat's last star-studded affair, the bootlegging pic Lawless. Which is really saying something, since the roster for that one included Tom Hardy, Jason Clarke, Mia Wasikowska, Jessica Chastain, Dane DeHaan, and Guy Pearce. More about Triple Nine, including Ejiofor, Jordan, and Affleck's roles, after the jump.
Affleck is negotiating to replace Charlie Hunnam in the lead role of the targeted cop. Ejiofor will play the criminal who masterminds the heist, while Jordan will play a cop in his gang who helps set Affleck up. Waltz was reported over the summer as being in talks to play Affleck's uncle, a cop who's investigating the criminals. Blanchett's involvement hinges on scheduling, but if she's able to sign on she'll portray the Lady Macbeth-esque wife of a mobster.
Ejiofor last starred in 12 Years a Slave and is already considered a strong contender for the 2014 Best Actor Oscar. SAG and HFPA both nominated him for awards this week. One of his next gigs will be Craig Zobel's Z for Zachariah, a sci-fi pic co-starring Amanda Seyfried and Chris Pine.
Jordan hasn't gotten quite as much awards-season love, but hopefully that'll change soon since his powerful performance in Fruitvale Station deserves to be recognized. Whether or not he collects any big prizes, though, his career is definitely on the upswing, as he's been linked to everything from Fantastic Four to the Rocky prequel Creed.
Affleck turned in two acclaimed performances this year, in David Lowery's Ain't Them Bodies Saints and Scott Cooper's Out of the Furnace. He recently wrapped Christopher Nolan's Interstellar, which opens next fall.
[Source: TheWrap]