Here's Where Peter Jackson Would Have Split 'The Hobbit' Had It Been Two Movies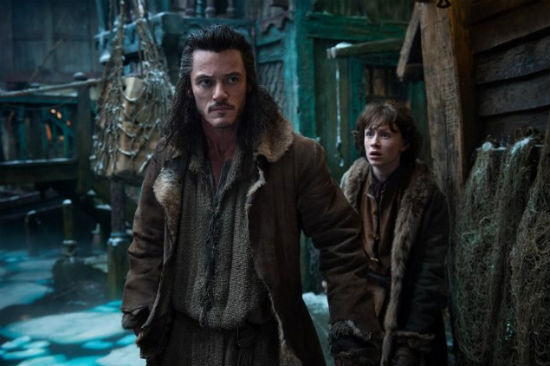 Right around the time of Comic-Con 2012, Peter Jackson and his team decided The Hobbit was going to be three movies instead of two. Originally, the movies were called The Hobbit: An Unexpected Journey and The Hobbit: There And Back Again, but when another movie was added the third movie took the title of the second and the second one was named The Hobbit: The Desolation of Smaug. It's in theaters now.
Obviously a third movie completely changed how Jackson and fellow writers Philippa Boyens and Fran Walsh had to structure the films. Jackson has now revealed where the initial split between the two films would have occurred.
Jackson revealed this information while being interviewed by Entertainment Weekly. You can hear the clip below, it comes towards the end.
If you don't feel like listening, here's the main info:
The split was going to occur where Bard appears on the river bank as a silhouetted figure with a bow. So the whole barrel sequence was going to be the climax.
Jackson added, however, ending there just didn't feel right and with so much more story to tell, they were still worried if three films was enough. We recently reported the addition of Legolas (Orlando Bloom) to The Hobbit is one of the biggest threads and will help There And Back Again, out one year from now, tie into Jackson's original Lord of the Rings trilogy. That's just one example of how beefy Jackson and company get with the story.
Imagine last year, the final image you saw was Luke Evans' silhouette on the horizon. Would that have been a satisfying conclusion?