'Sin City: A Dame To Kill For' Teaser Poster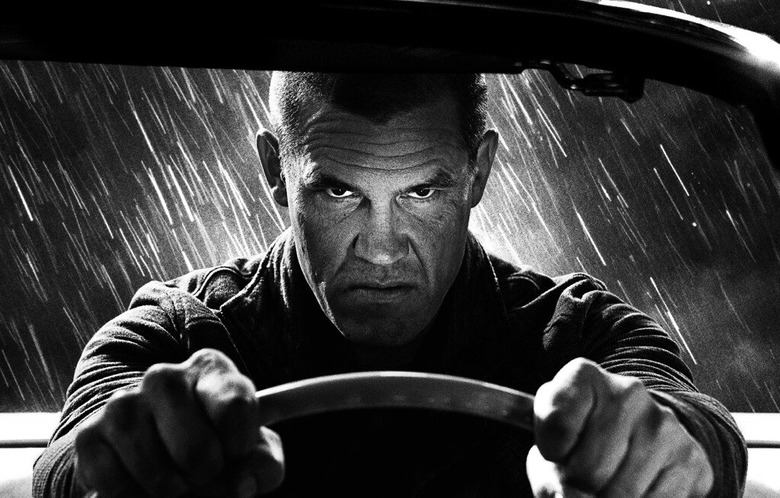 This first teaser poster for Sin City: A Dame to Kill For, from Robert Rodriguez and Frank Miller, is mostly of interest because it confirms the title, which has been the subject of some speculation in the past few months. This was the original title, based on Frank Miller's comic book storyline. But a bit of sales art seen a while back at the American Film Market suggested the title had been changed to A Dame to Die For. Now we know otherwise.
The Sin City sequel stars Josh Brolin, Mickey Rourke, Jessica Alba, Bruce Willis, Rosario Dawson, Jaime King, Joseph Gordon-Levitt, Eva Green, Dennis Haysbert, Christopher Meloni, Jeremy Piven, Jamie Chung, Ray Liotta, Juno Temple, Julia Garner and Stacy Keach, in a set of stories — two adapted from existing Miller comics, and some new material — that once again comes to life in an exaggerated black and white world.
In Sin City: A Dame to Kill For, Dwight is hunted down by the only woman he ever loved, Ava Lord, and then watches his life go straight to hell. Chronologically, this story takes place prior to "The Big Fat Kill" (featured in the film Frank Miller's Sin City) and explains how Dwight came to have a dramatically different face.
The film opens August 22, 2014.