First Look: Bane And Commissioner Gordon Reunite For Soviet Thriller 'Child 44'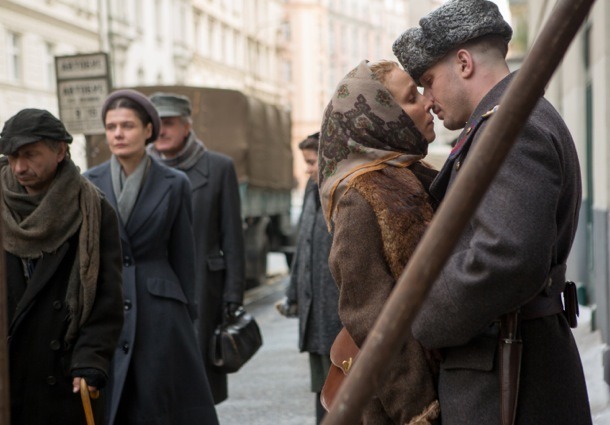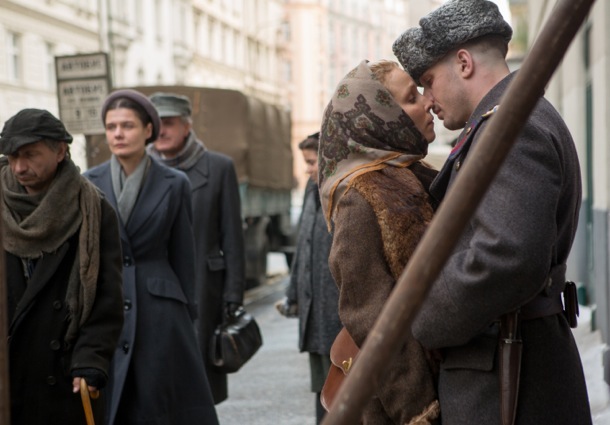 We may receive a commission on purchases made from links.
Tom Hardy kept a pretty low profile in 2013, after spending the previous two years zipping from Cold War thriller to Prohibition drama to superpowered blockbuster. But fortunately for fans, his release schedule ramps up again in 2014 with two promising crime pics: the Dennis Lehane adaptation Animal Rescue, and the Stalin-era mystery Child 44.
In the latter, Hardy plays a Soviet military police officer whose investigation into a child murder attracts the displeased attention of the government. The first stills from the production have him looking sharp in uniform, alongside co-stars Noomi Rapace and Gary Oldman. Daniel Espinosa directed the film, with Ridley Scott serving as a producer. Check them out after the jump.
Rapace plays Hardy's wife, who sticks by his side as his life goes to hell. Oldman is the head of police, and judging by the picture above Commissioner Gordon and Bane don't like each other much more than they did in The Dark Knight Rises. It's too bad these photos show off only three of the film's stars, because the entire cast is pretty solid. Jason Clarke, Joel Kinnaman, Vincent Cassel, Paddy Considine, and Dev Patel also star.
Here's the synopsis of the source material by Tom Rob Smith (via Amazon).
In a country ruled by fear, no one is innocent.
Stalin's Soviet Union is an official paradise, where citizens live free from crime and fear only one thing: the all-powerful state. Defending this system is idealistic security officer Leo Demidov, a war hero who believes in the iron fist of the law. But when a murderer starts to kill at will and Leo dares to investigate, the State's obedient servant finds himself demoted and exiled. Now, with only his wife at his side, Leo must fight to uncover shocking truths about a killer-and a country where "crime" doesn't exist.
Child 44 has no release date, though Rope of Silicon says it'll likely hit in fall 2014.