Studio Ghibli's 2014 Film, 'When Marnie Was There,' Based On English-Language Children's Novel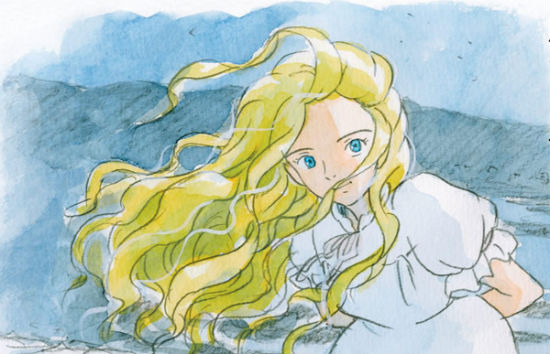 We may receive a commission on purchases made from links.
As audiences continue to digest Studio Ghibli's 2013 film, The Wind Rises, the studio's 2014 film has been revealed. It's When Marnie Was There, directed by Yonebayashi Hiromasa (The Secret World of Arriety), based on an English language book by Joan G. Robinson. Robinson's book is number 18 on Hayao Miyazaki's top 50 recommended children's book and follows a young girl who learns about friendship from a ghost.
Read more about the story below.
Twitchfilm first reported on When Marnie Was There being on the 2014 release slate in Japan. There are currently no plans for a U.S. release.
Here's the description of the story from Amazon, and you can see Miyazaki's top 50 list here:
Anna hasn't a friend in the world – until she meets Marnie among the sand dunes. But Marnie isn't all she seems...An atmospheric ghost story with truths to tell about friendship, families and loneliness. Anna lives with foster parents, a misfit with no friends, always on the outside of things. Then she is sent to Norfolk to stay with old Mr and Mrs Pegg, where she runs wild on the sand dunes and around the water. There is a house, the Marsh House, which she feels she recognises – and she soon meets a strange little girl called Marnie, who becomes Anna's first ever friend. Then one day, Marnie vanishes. A new family, the Lindsays, move into the Marsh House. Having learnt so much from Marnie about friendship, Anna makes firm friends with the Lindsays – and learns some strange truths about Marnie, who was not all she seemed...
The blend of family values, friendship with the supernatural sounds right in Ghibli's wheelhouse. Here's the official site.