Alamo Drafthouse Reveals Their 100 Favorite Films; Screening Series Set For 2014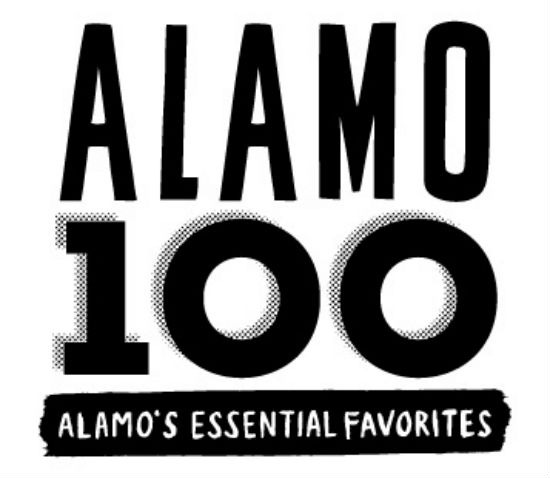 We all love a good top ten list, but the Alamo Drafthouse has gone ten times better. They've taken the end of 2013 as an opportunity to create the "Alamo 100," the 100 favorite films of all time according to the theater's programming team. These films, which predictably run the gamut from undeniable classics to super-specific genre gems, will begin screening at Alamo locations nationwide in the new year. Each month will bring a new slate of films and January gives a great cross section of the list. In January, Drafthouses will screen Brazil, City Lights, The Goonies, Monty Python and the Holy Grail, Raging Bull, Raiders of the Lost Ark and Sixteen Candles. And that's just the start. See the full list below.
You can read more about all the films, and see each programmer's top 100 that worked down to this list, at Alamo100.com. Here's the list in alphabetical order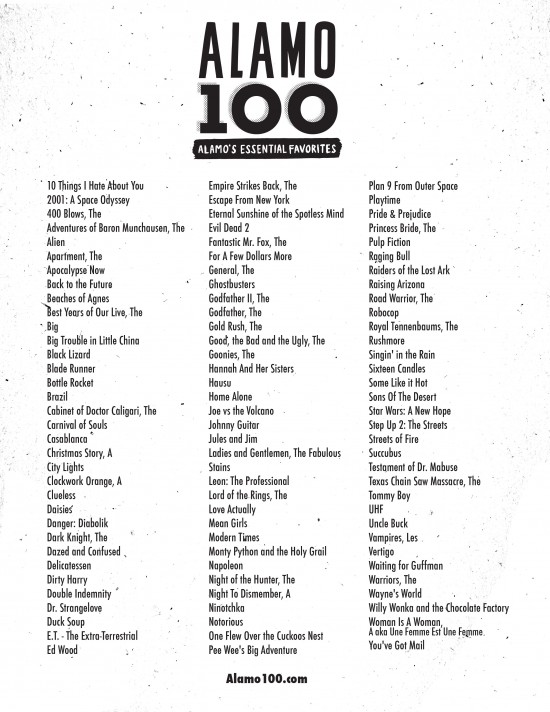 And here's a trailer for the January films:
Alamo Drafthouse January 2014 Montage from Alamo Drafthouse on Vimeo.
Finally, here's a link to the ticket info.
That's a super fun, eclectic list to be sure, and you'd expect nothing less from the Alamo Drafthouse. But it warrants messaging these are the Alamo's 100 favorite films, not the best films of all time.
"In preparing my own list, I imagined that I was on a desert island (a really improbable desert island equipped with a TV, DVD player and electricity) and could only have 100 movies to rewatch for the rest of my life," said Alamo CEO and founder Tim League. "There are plenty of lists out there that rank based on popularity or cinematic importance.  We wanted the Alamo 100 list to get to the heart of why we really love movies."
In that vein, what are some major snubs or questionable additions you see? To me, two that jump out – and not only because they're the first and last – are 10 Things I Hate About You and You've Got Mail. Noticeably missing? Citizen Kane for one, but I'd probably watch 10 Things on cable if it was on over Citizen Kane. What do you think?