'Knights Of Badassdom' Gets 2014 VOD Release; Watch The Teaser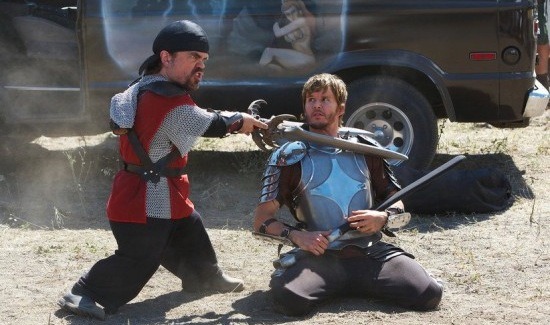 Briefly: The long, fascinating, yet disappointing tale that is Knights of Badassdom will soon come to an end. Originally directed by Joe Lynch, the film got huge buzz after a Comic-Con 2011 panel only to run into major investor issues and be wrestled out of the director's hands. Lynch all but disowned the new version of the film, which sat on a shelf for two years before getting U.S. distribution thanks to eOne Entertainment.
That company has now decided to release the live action role playing, fantasy action film, starring Ryan Kwatten, Peter Dinklage, Summer Glau, Danny Pudi and Steve Zahn, On Demand February 11, 2014. You can request a theatrical screening via Tugg starting in January. However, this is in fact the producer's cut, not the director's cut.
Dread Central broke the news. Here's the teaser trailer.