Videos: Recreating 1961 Disneyland For 'Saving Mr. Banks'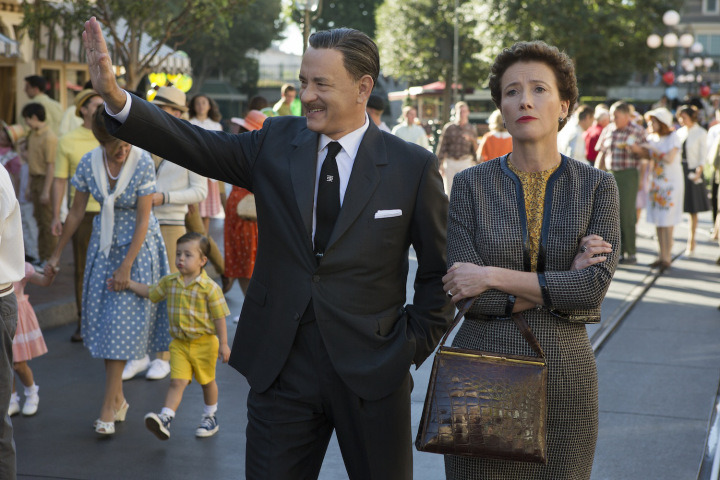 It's a Walt Disney movie, set at Disney, about Walt Disney. There's all kinds of meta going on in John Lee Hancock's Saving Mr. Banks, a dramatization of the events that lead the film Mary Poppins to the big screen. Golden Globe nominee Emma Thompson plays author PL Travers and Tom Hanks plays Walt Disney, who courted Travers for the rights to the character for years. To up the film's authenticity, much of it was shot on location where the events actually happened, including Walt Disney Studios in Burbank, CA and Disneyland in Anaheim, CA.
Below, watch a video of how the film recreated Disneyland of 1961 at Disneyland of 2013. Plus, you can see featurettes on the story, music and Hanks himself.
Here's the first featurette on 1961. I must warn you though. Despite its title, Disneyland doesn't get mentioned until the very end of the video. I wish there was much more on that.
And here are some other featurettes on the film.
Saving Mr. Banks opens in limited release Friday. It goes wide the week after. Watch our video review here.