'Community' Season Five Trailer: Beyond The Darkest Timeline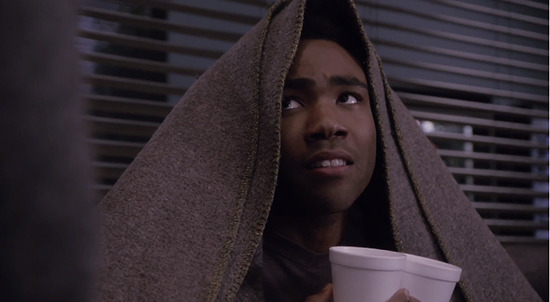 The first teaser for the fifth season of Community did something I thought was impossible: it made me want to watch the fifth season of Community. Early tweets from people who've seen the first episodes (like Alan Sepinwall) supported the notion that Dan Harmon's return has brought the show back to that smart/manic weirdness that made the best episodes of the first three seasons stand out from all other sitcoms.
Here's a long trailer for the one-hour season premiere, which has more weird crap than even makes sense for one episode, plus Don Glover joking about his own impending departure, and an appearance from Walton Goggins. Suddenly, "six seasons and a movie" doesn't seem so insane. Watch below.
Community returns on January 2.