'Earth To Echo' Teaser Trailer: Four Kids Find Amblin Adventure In The Desert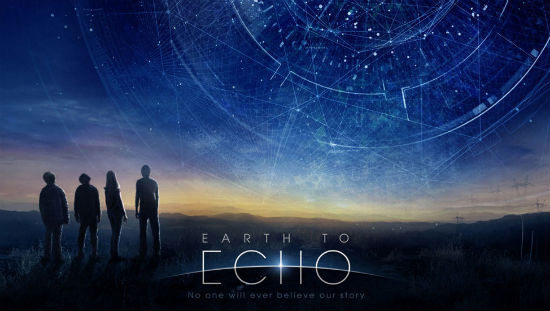 In the year 2014, for a movie to fly so far under the radar we don't hear about it until a trailer is out, is incredibly rare. It's almost like a time before the Internet. A time when kids adventure movies like The Goonies or E.T. The Extra Terrestrial totally surprised audiences when they sat down in the theater. That time was the Eighties and that's the vibe director Dave Green is going for with Earth to Echo, a found-footage film following a group of young kids who find something magical in the desert. Relativity will release the film on April 25 and the first teaser has just been released. If you like that kind of movie, you are going to smile at this one. Check it out below.
Watch the trailer in HD over on Apple or check out the embed.
Here's the plot synopsis.
After a construction project begins digging in their neighborhood, best friends Tuck, Munch and Alex inexplicably begin to receive strange, encoded messages on their cell phones. Convinced something bigger is going on, they go to their parents and the authorities. When everyone around them refuses to take the messages seriously, the three embark on a secret adventure to crack the code and follow it to its source. But taking matters into their own hands gets the trio in way over their heads when they discover a mysterious being from another world who desperately needs their help. The epic, suspenseful and exciting journey that follows will change all of their lives forever.
Earth to Echo, directed by Dave Green, written by Henry Gayden and Andrew Panay, starring Teo Halm, Brian "Astro" Bradley, Reese Hartwig, Ella Linnea Wahlestedt, opens April 25.