More 'Frozen' Easter Eggs Revealed: 'Wreck It Ralph' And Mickey Mouse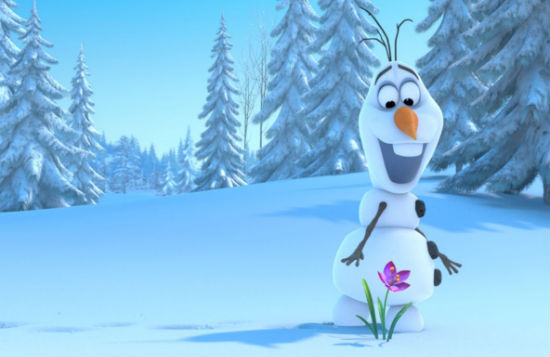 Disney's latest family musical, Frozen, is in theaters now and quickly gaining a sterling reputation. Some are comparing it to the classic musicals of the 1990s such as The Little Mermaid, Beauty and the Beast or The Lion King. Others say it's better than any film Pixar has released in years. I say it's probably somewhere in the middle, a delightful Disney animated film that has plenty to remember, but isn't without an issue or two. [You can watch what is arguably the film's best moment here.]
As is the case with most Disney movies, which take so long to make, animators love to populate some of the busier frames with Easter Eggs. In Frozen, there are at least three biggies. We've seen one that relates back to Tangled, but Wreck-It Ralph, and even an appearance of Mickey Mouse himself are in there, too. Check them out below.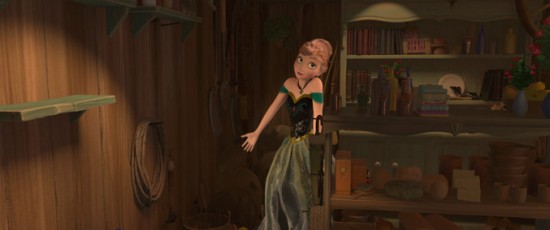 First up, look on the bottom shelf. See Mickey Mouse?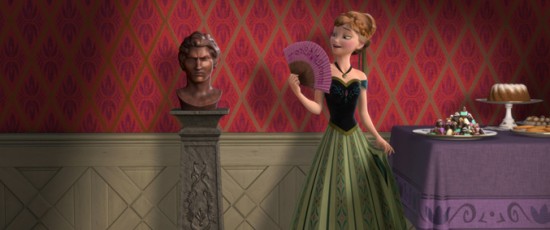 Next, those candies sure to look like they'd give someone a "Sugar Rush," like in Wreck-It Ralph.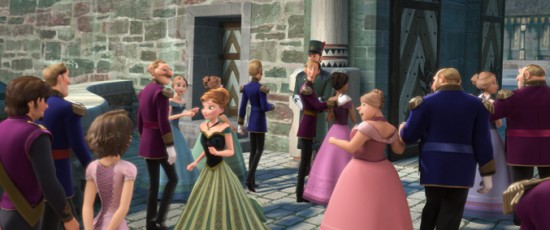 Last, but certainly not least, in case you missed it before, those two characters on the bottom left are Rapunzel and Flynn Rider from Tangled, joining the wedding celebration!
Thanks to Disney's Blog for the heads up and images.