Samuel L. Jackson In Talks For David Yates' 'Tarzan'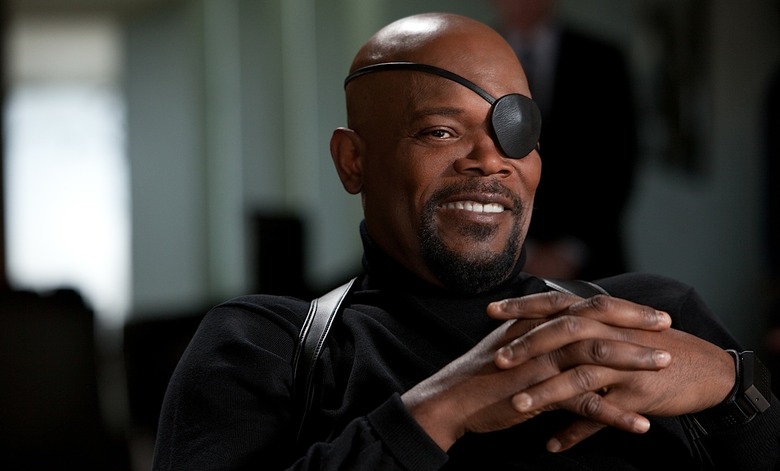 For a moment this summer, David Yates' Tarzan looked like it could be shut down for good. But now that it's back on track, it seems to be chugging along at a good speed.
The Edgar Rice Burroughs-based adventure has been amassing quite an interesting cast, with Alexander Skarsgard attached to play the King of the Jungle and Christoph Waltz on board for the villain. The latest addition to that roster could be Samuel L. Jackson, who's officially entered talks after circling the project early on. Hit the jump for the latest details.
As of last year, the character was named Williams and described as "a Civil War veteran eager to redeem himself for his part in the massacre of Native Americans."
Warner Bros.' hesitation over Tarzan reportedly had to do with its budget. The filmmakers have been fighting for a greenlight since then and are expected to get it soon. Variety reports that execs saw a five-minute pre-viz video from Yates last month. The addition of Jackson can only help the film's chances.
The new casting still leaves the film with one big role left to fill, that of the female lead Jane. Margot Robbie (The Wolf of Wall Street) is said to be the studio's top pick, but she has yet to receive an offer. Earlier in the process, Emma Stone and Jessica Chastain were also eyed for the part.
Jackson is coming off of Spike Lee's Oldboy remake, and recently wrapped Matthew Vaughn's comic book adaptation The Secret Service. He also has the thriller Reasonable Doubt, the Robocop remake, and Captain America: The Winter Soldier due out next year.