'Safe House' Writer In Talks To Pen 'Bad Boys 3'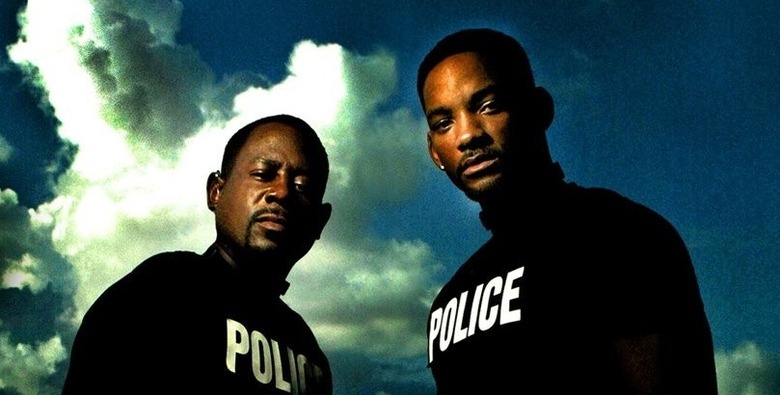 Briefly: People have wondered for years why all involved haven't pulled the trigger on Bad Boys 3 — it seems like such an obvious move in a studio culture that is all about sequels. But this one has, in the past, required the willingness of two stars and a director. That complicates the process.
Now that there's been a little power structure change at Sony, installing Michael De Luca as production co-president with a mandate to up the quality of the studio's tentpole films, it looks like that sequel will happen. A writer is almost signed, but that's just the first step in the process. Read more below.
Deadline reports that Sony is in now in the first early talks with David Guggenheim (Safe House) to script Bad Boys 3, and obviously the hope is that Will Smith and Martin Lawrence will sign to return.
The site also says that Michael Bay "doesn't seem to be involved at this point" despite making the first two movies. Those two films, and the second in particular, are emblematic of Bay's technique; his name is simultaneous with the films. Hire another director and segments of the audience wouldn't notice, but a lot of the people who want a third movie want one made by Bay. None of this means he won't be involved, but at this point there isn't even a script, so a lot can happen. The film might not even get made. This isn't the first time someone has been hired to write a Bad Boys 3 script.
(Deadline also explicitly says that Men in Black is being rebooted, which we've generally known, and mentions the full reboot of Ghostbusters, as well — also a familiar topic.)